Discussion Starter
·
#1
·
Abby and I did quite well today. Our first agility run was, not very good, as soon as we were about to start she got the zoomies and was running around the course and then jumped the gate blocking the audience :shock: But everyone was laughing and it gave people a good laugh. The second run we did was awesome! Abby did so well and I was so proud of her. It turns out that no one was judging, but even better for me I guess, it made the show even more fun.
Sorry the pictures did not come out well at all. It was in a barn so whenever I had the flash on it turned it black and when I had the flash off the picture was all blurry. Aw well, it's not the only show we'll be going too so you'll see better ones from our next show :wink: .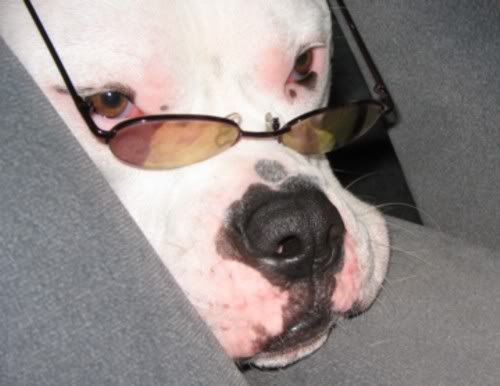 Abby looking cool with her shades in the car.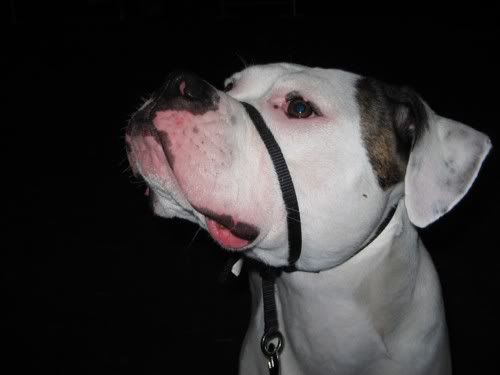 Picture I took before our first run. (she has a gentle leader on cause of other dogs and she would have pulled my arm off)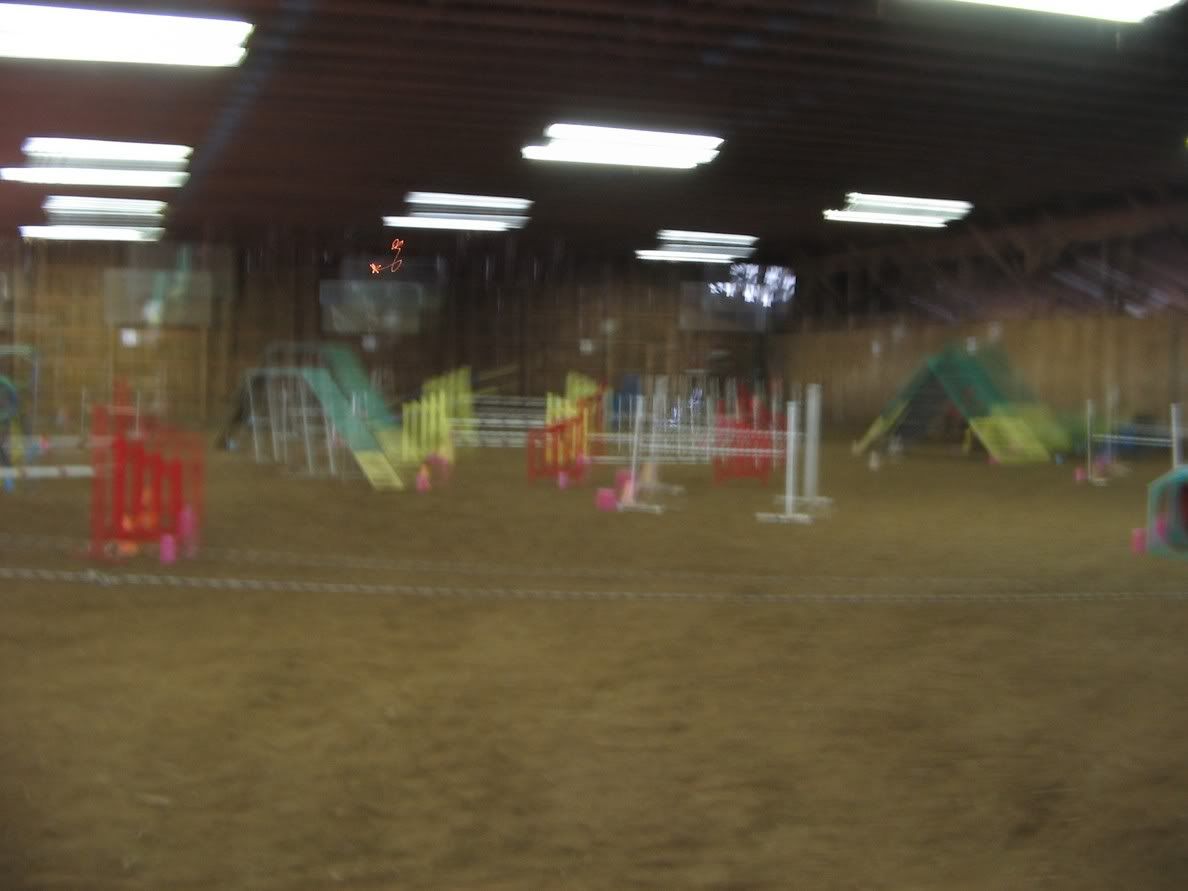 The course is set!
A lousy picture of us....
Here's some pictures from practicing yesterday,