Discussion Starter
·
#1
·
Fairly new here.....well, new Again I guess. But thought I would post some pics of the crew. Still working on the avatar and banner thing though but at least here's some pics to let you know what my babies look like.
This is my big boy Leo, he is Pit Bull / American Bulldog mix and a Total Momma's Boy!!! My Love Bug!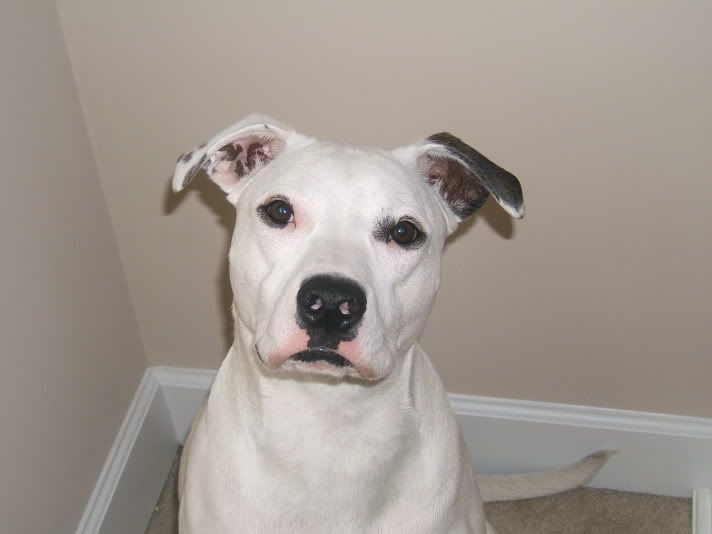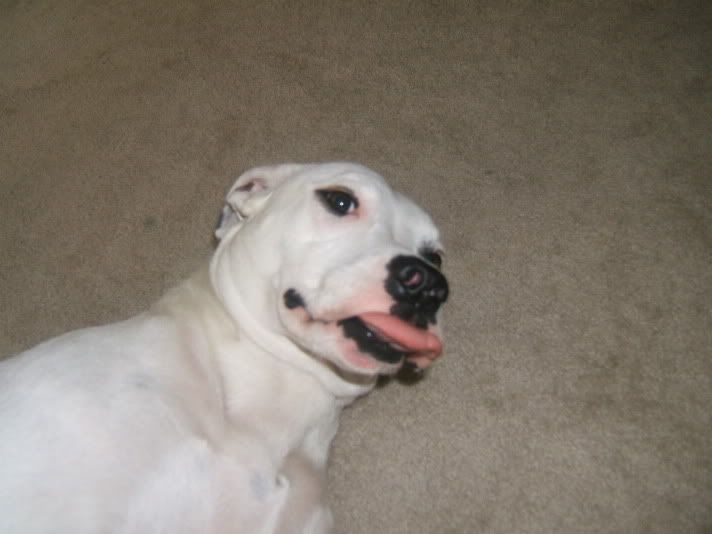 Leo working on his Yoga positions...
Sensitive content, not recommended for those under 18
Show Content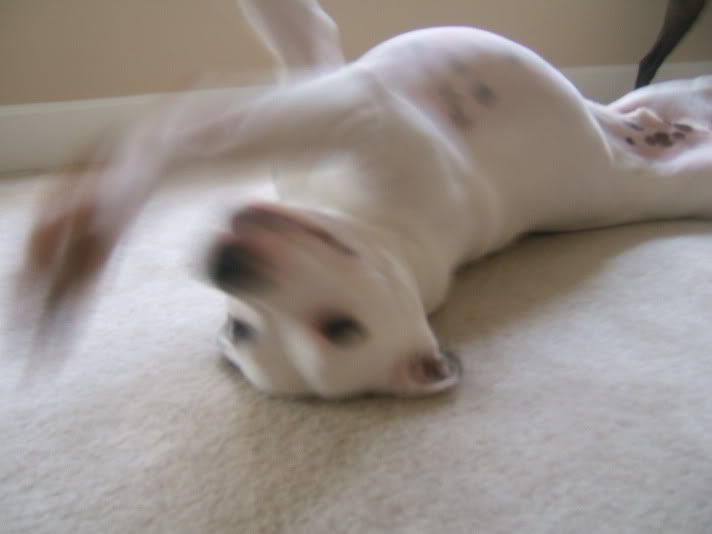 Leo relaxing on the swing outside...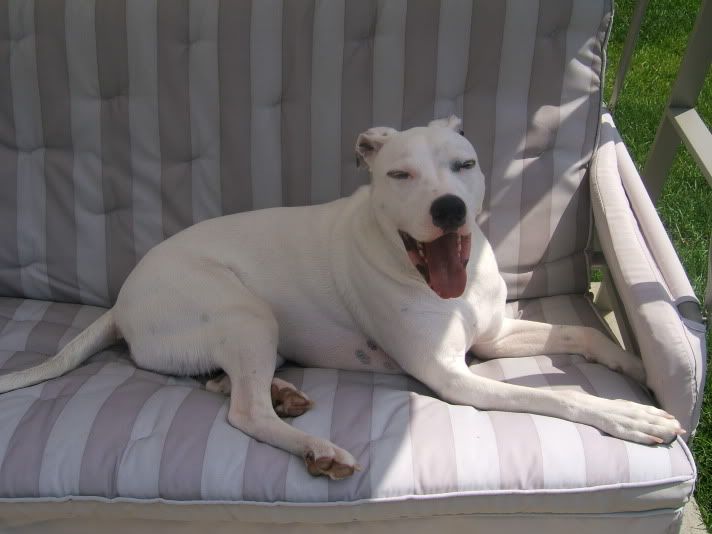 Leo not so very happy in his "Magic Shoes" lol No usually he doens't wear these but walking on asphalt and concrete around the neighborhood he had a raw spot on one of his big pads so we put his shoes on just for a walk so it wouldn't get rubbed on the asphalt anymore and hurt him until it healed up.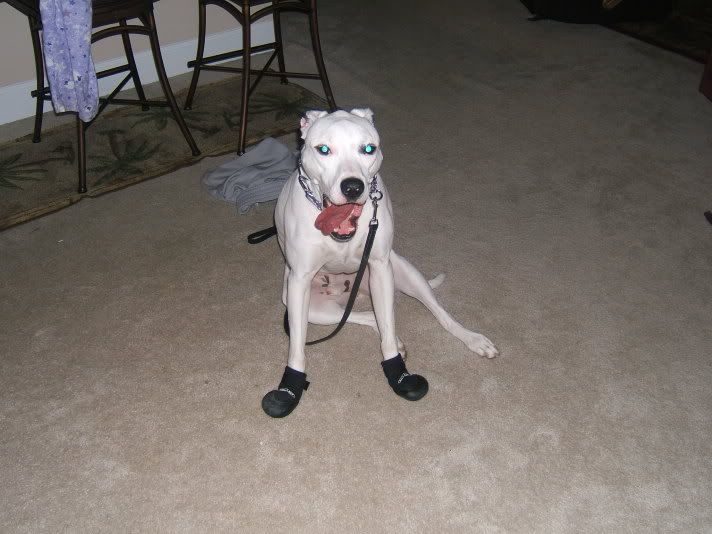 Fresh out of the Tub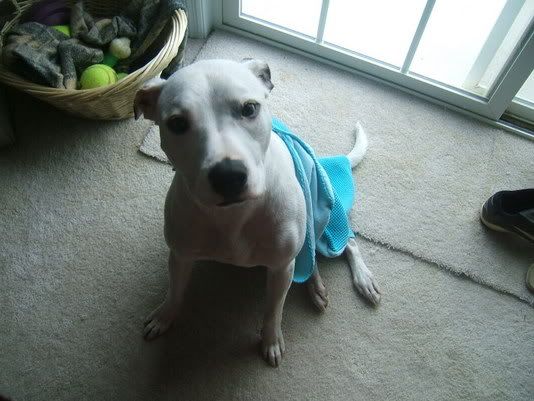 His Top Gun Look
Showing off his new Hat.
Sleepy boy..
Taste testing the kid...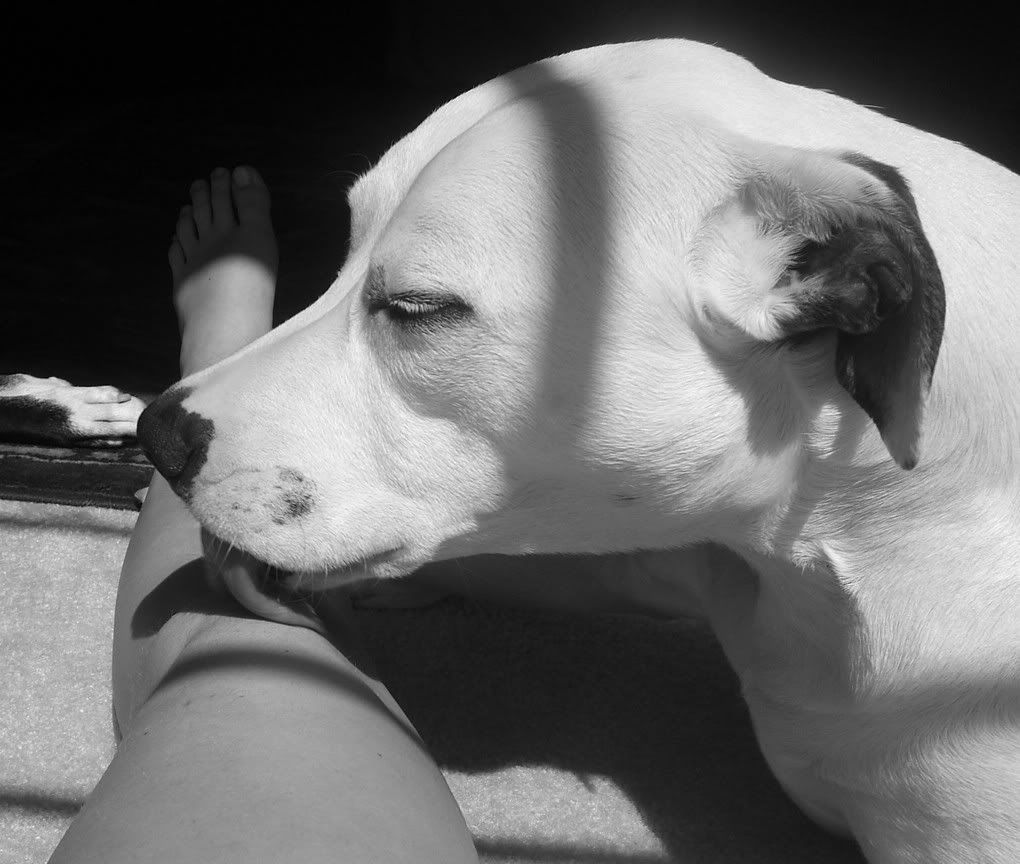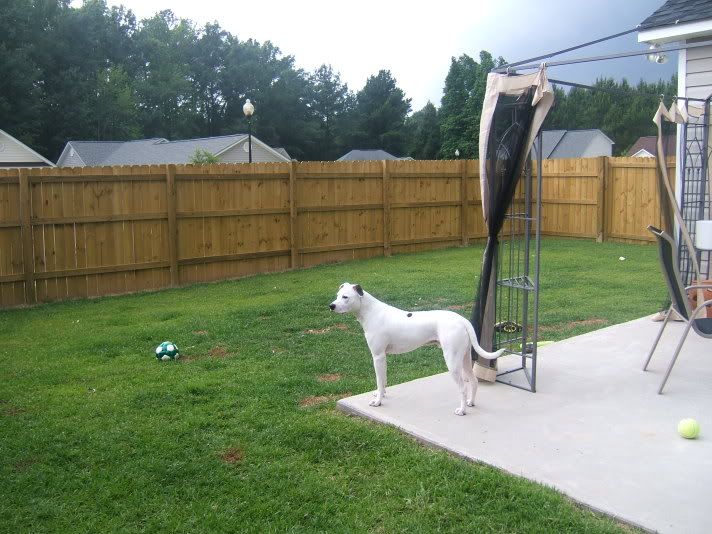 After Bath pics again, just closer and black and white.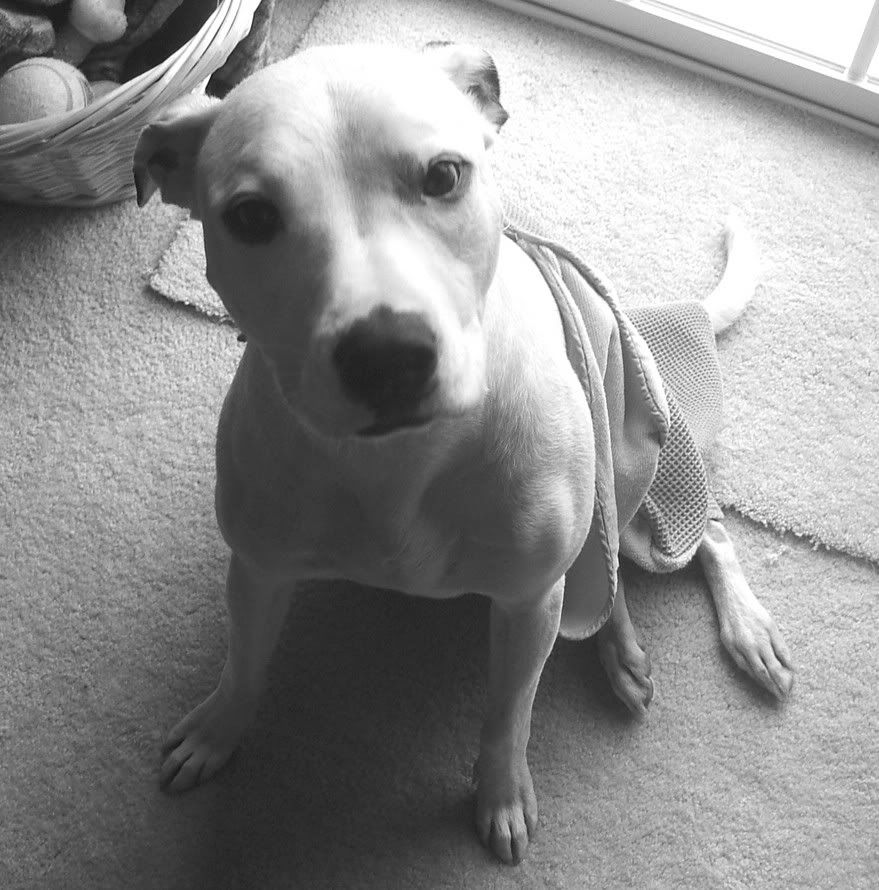 Sleepy Boy..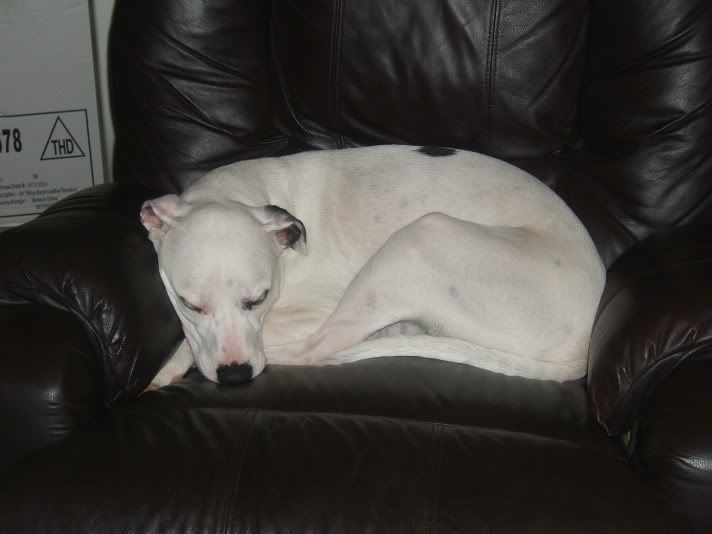 My Big Bunny!
Up close and personal with Leo...
Night Night with Piper, Leo and Daddy...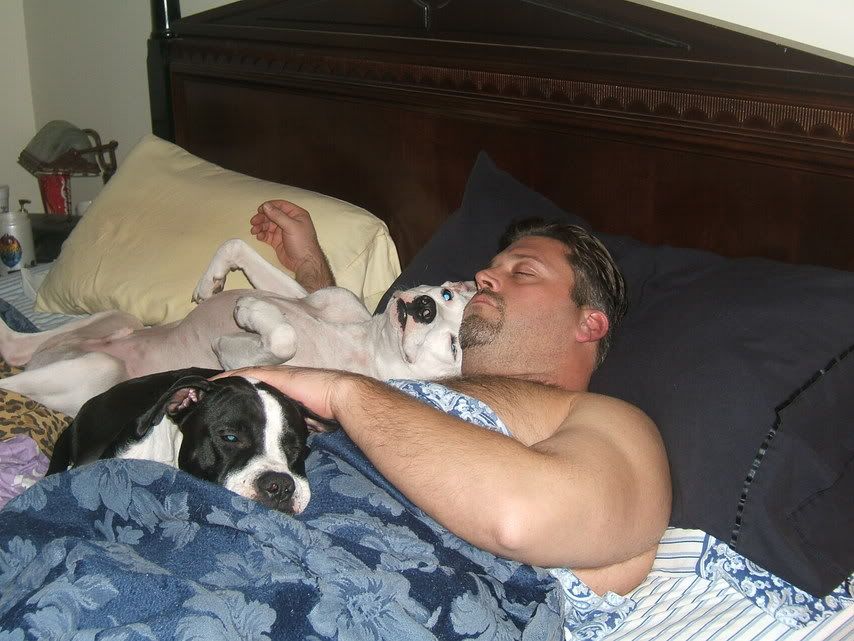 Piper holding the kid down until she's had enough butt scratching!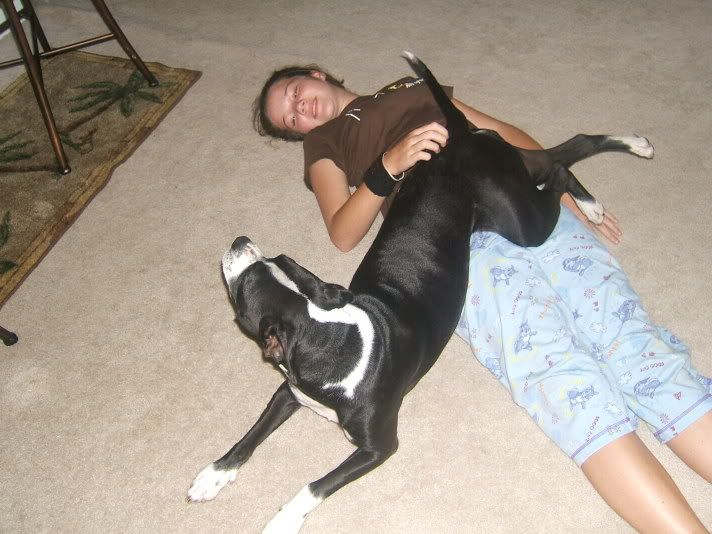 Piper and Leo chilling in the recliner...notice Leo is kind enough to cover his private parts for pics! lol
The only pics I think we have right now of all 4 children!
Bob, our newest addition....little Rat Terrier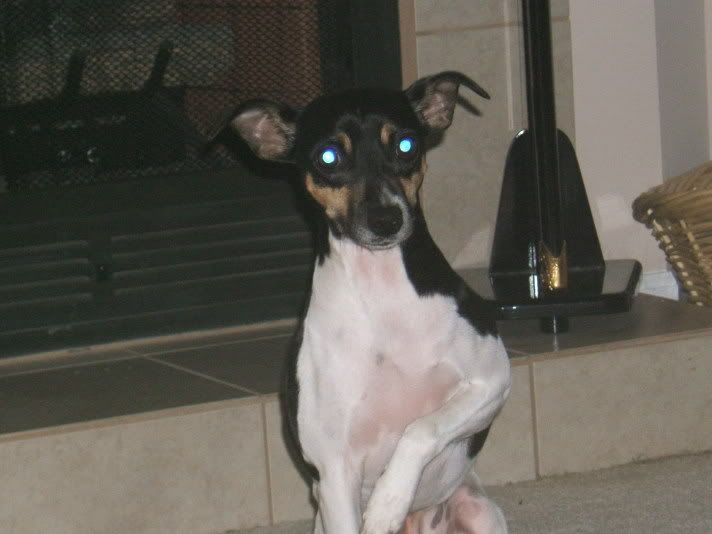 Bob sporting his new bandana...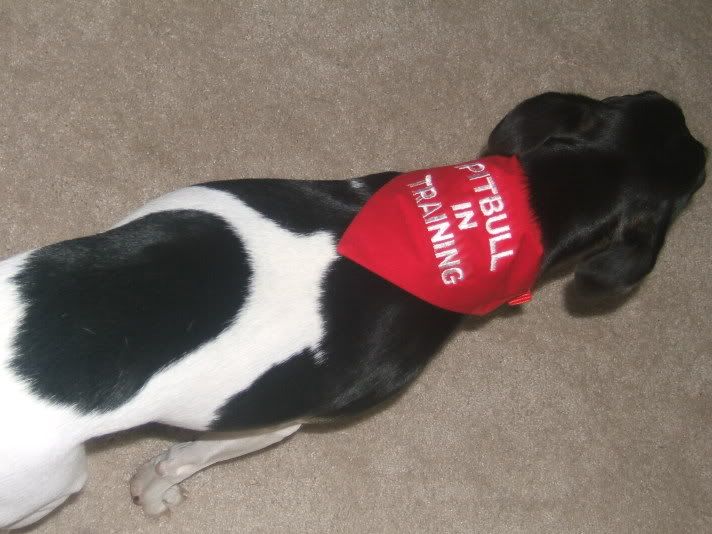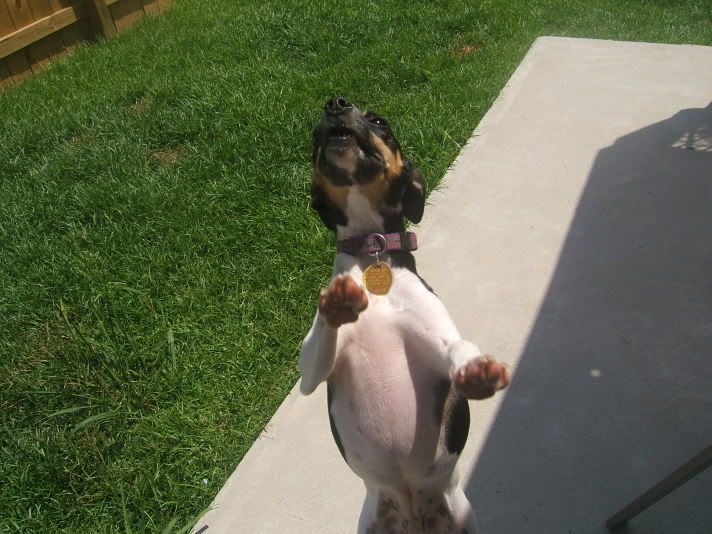 Piper, our little girly pittie....And NO I didn't do this to her....that would be my daughter who Loves to dress Piper up and take pics but as you can see Piper Does Not complain at all! She Loves it!
Piper snoozing on my shoes..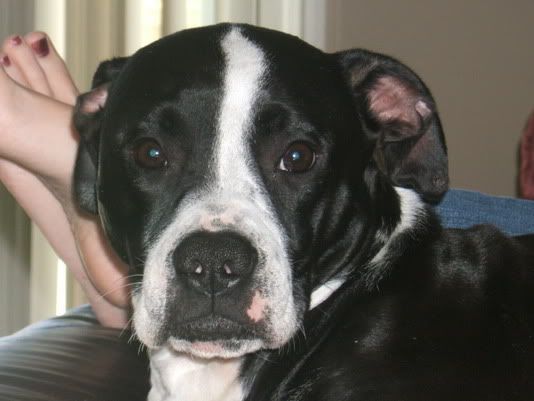 Piper and Leo posing for the kid to take pics..
Piper sporting her new hat and her doggles..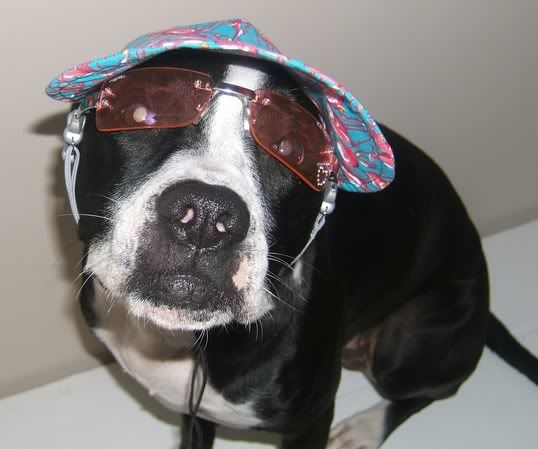 Her Hollywood look...
Piper and Leo chilling in the backyard.
They Love to lay in the sun in the morning in front of the sliding glass door.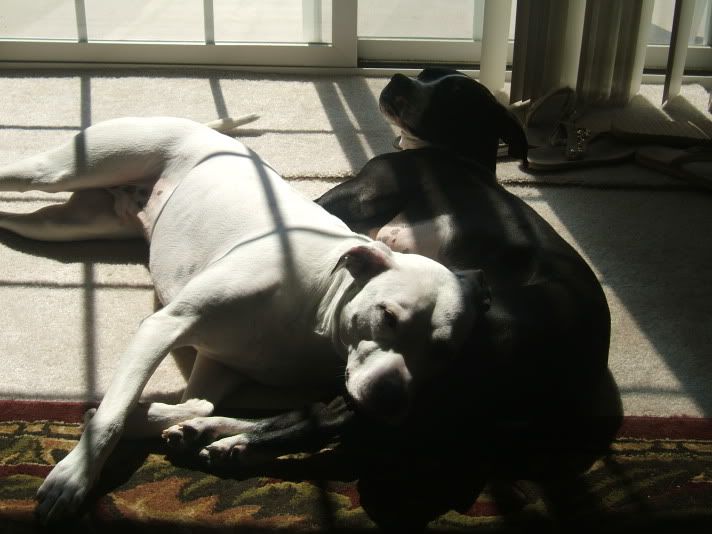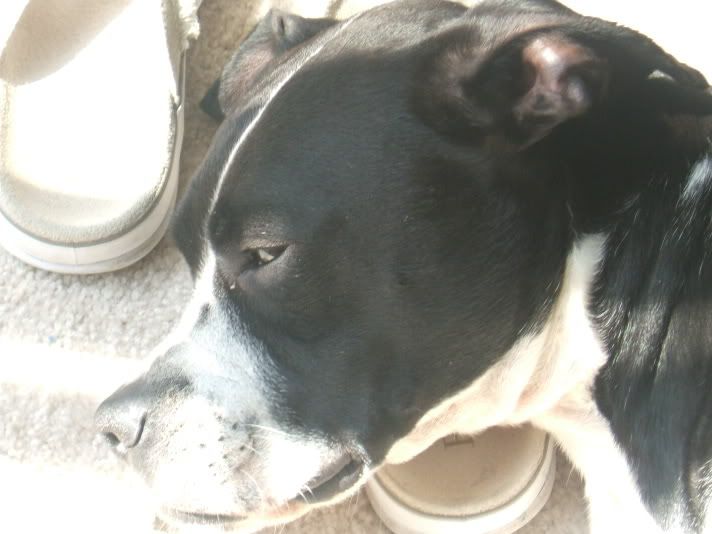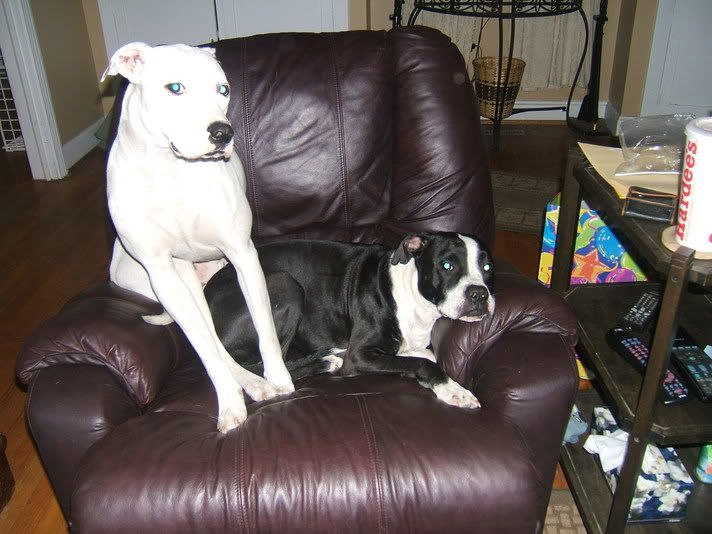 [/list]