Discussion Starter
·
#1
·
I know I have been going a little picture happy, but I can't resist. He is so silly. These are some pics of his play day with my moms dogs. The Heeler is his favorite. She only has 3 legs, but somehow she still pins him every time. She thinks she is his momma. The others just watch. They are too little and would get crushed. Deuce doesn't quite understand that yet, but they put him in his place. I think I need to take Baylee (Heeler) home with me to wear him out.
He is a ham. He rolls over and lets her pin him every time. I guess he knows she will play that way.
BBRRRR, shake it off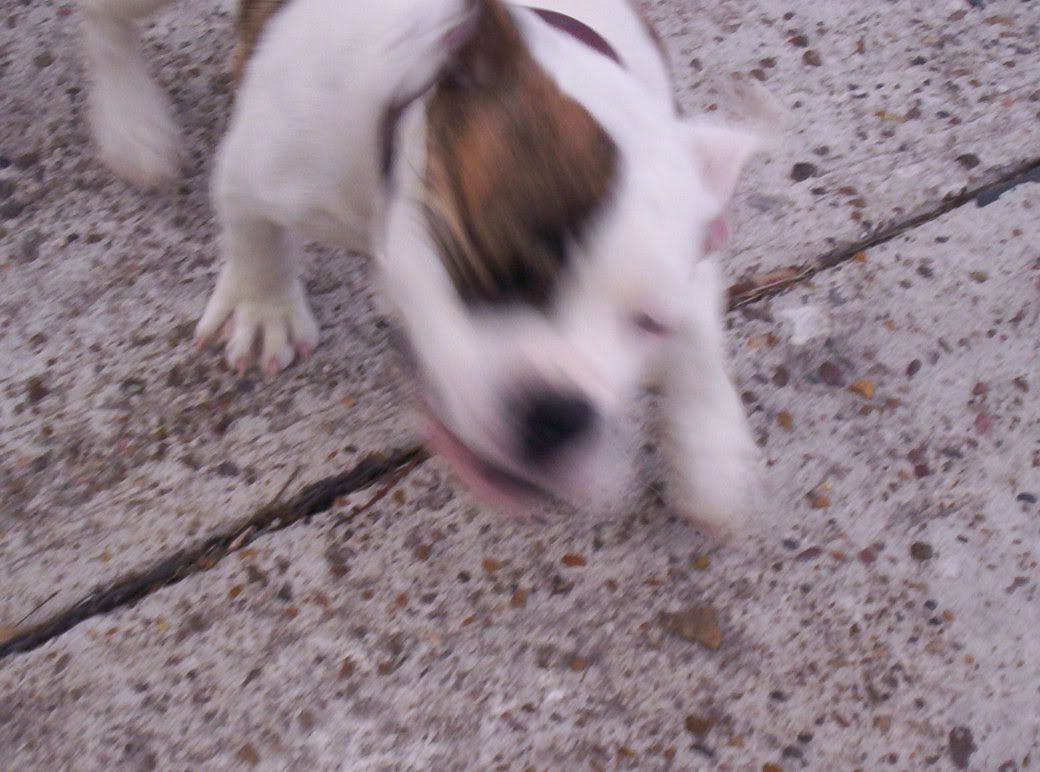 The end result, a tired slobbery pup.
Einstein doesn't want to play. But Deuce doesn't understand.