Discussion Starter
·
#1
·
So we took Gracie up to visit my uncle John, who lives just outside the city here. He recently got a new valley bull pup Vinny,from the same kennel as Gracie, after falling in love with her when I would bring her to visit. He has MS, and is confined to a motorized wheelchair, and his lab past away last year, so needless to say Vinny is filling a huge companionship role in his life, and is going to do wonders for his morale, as they develop a unique relationship. The cutest thing is seeing little 4 month old valley bull pup vinny curled up on John's wheelchair. John couldnt be happier with his new little Bully, and thankfully has lots of people to help him take care of him, myself included. Needless to say Gracie had a blast playing with her little cousin, although he was a bit rambunxious, they seemed to have a tonne of fun. Gracie had to put him in his place a couple times, but for the most part she tolerated his puppy play, shes still a pup herself, just has a few more months under her belt to wisen up.
the little upstart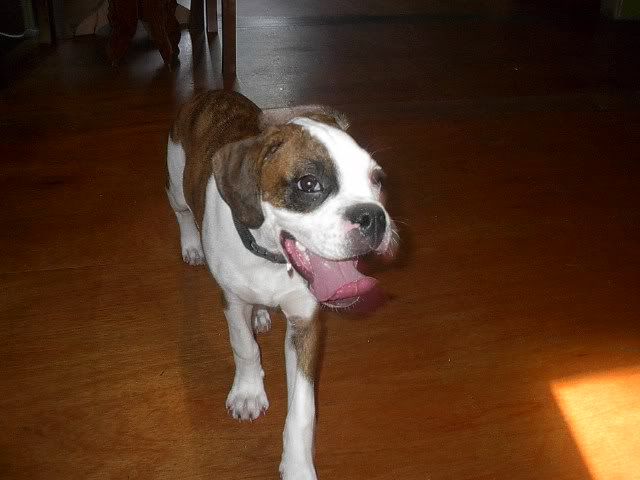 Vinny pouncin'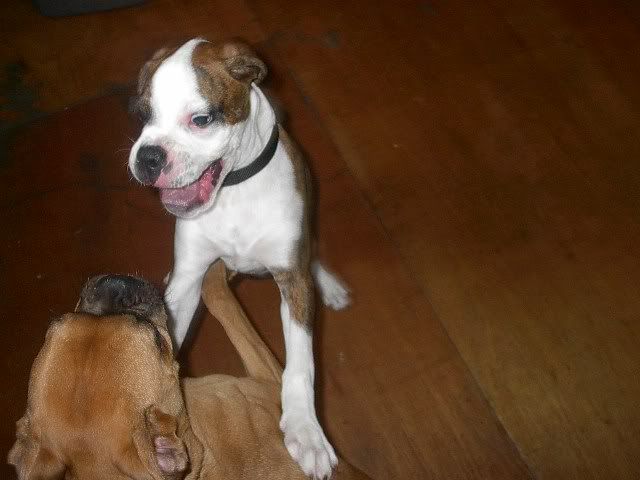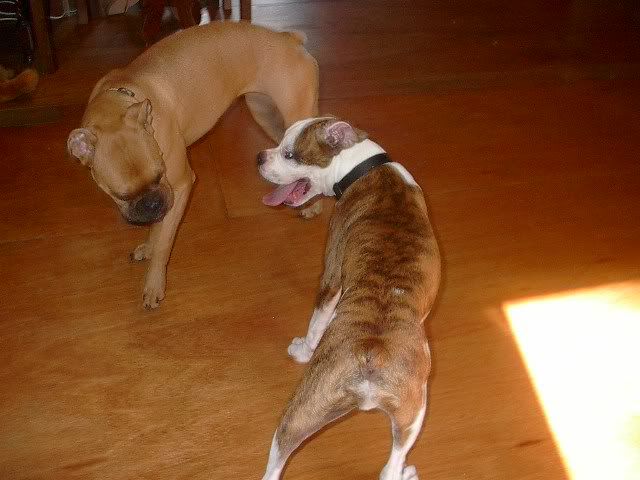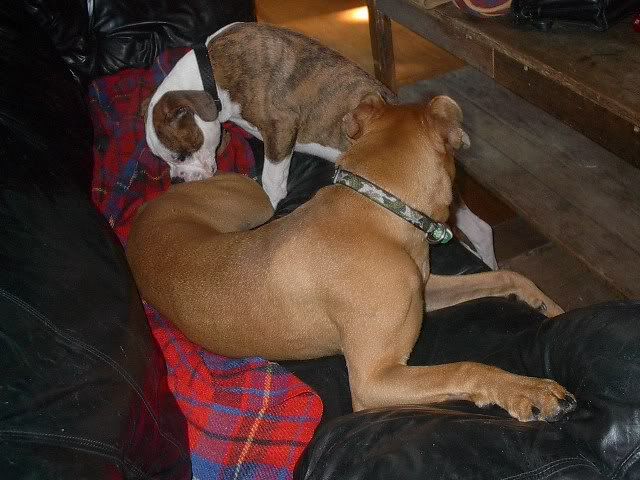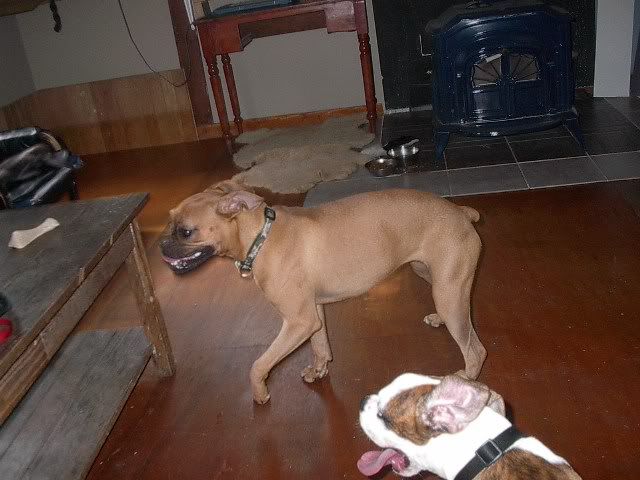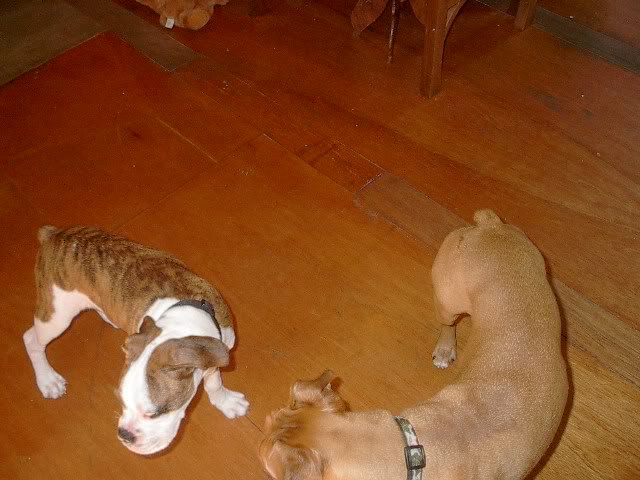 gotta love those bully tongues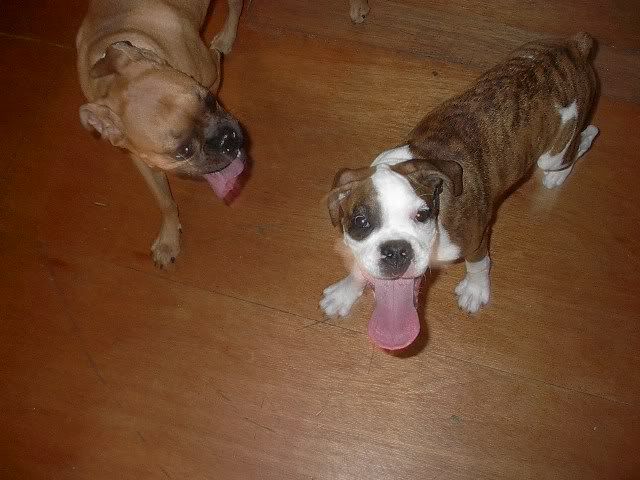 camera goofs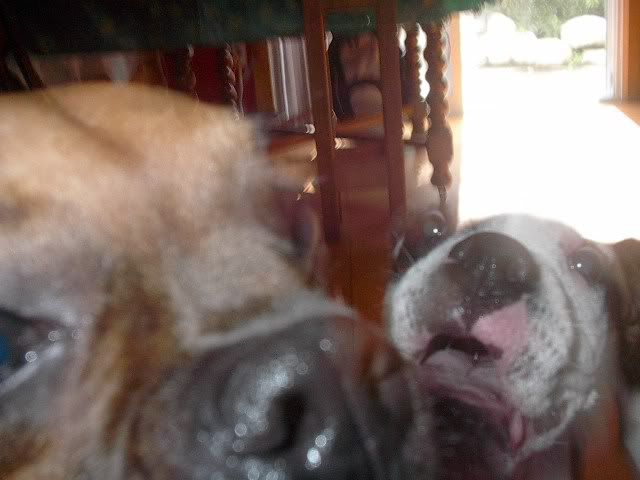 agreeing to stop smacking each other around, to team up and bum food together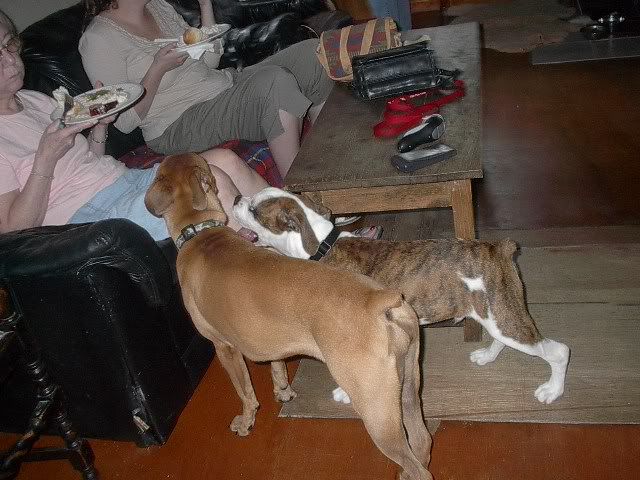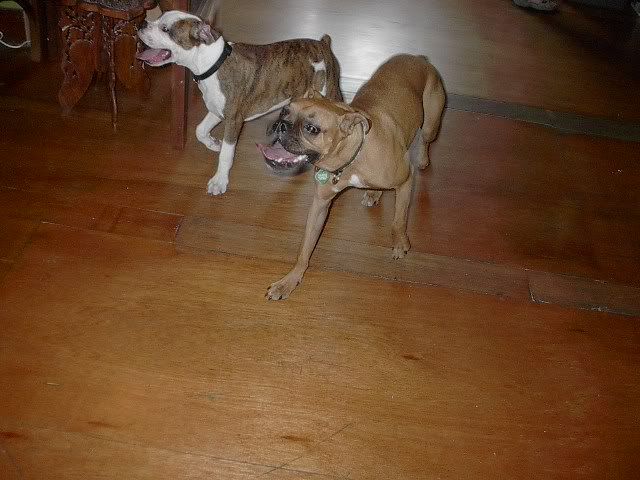 BANZAI!!!!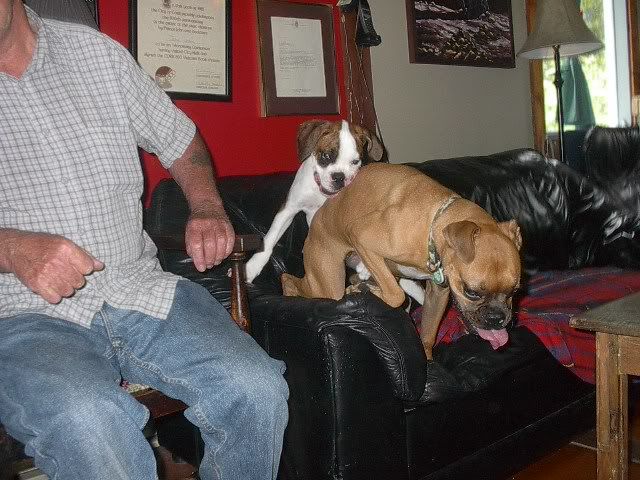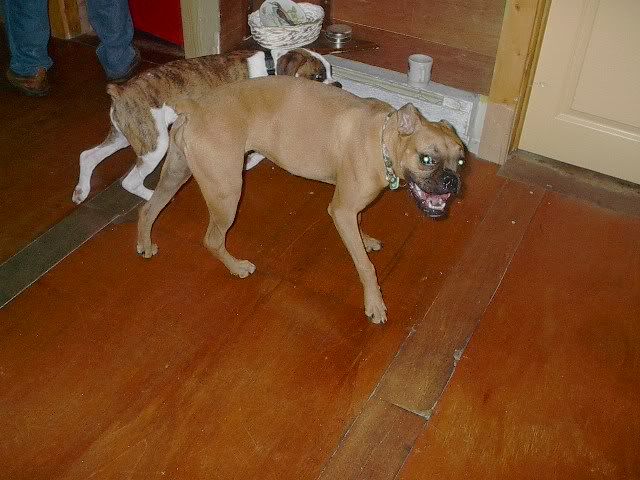 bum sniff, much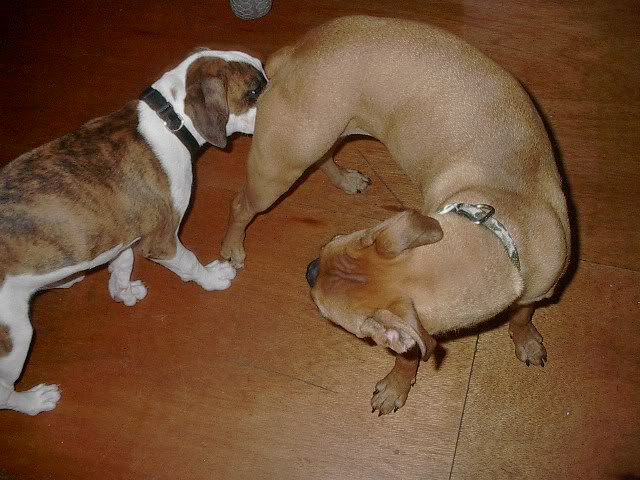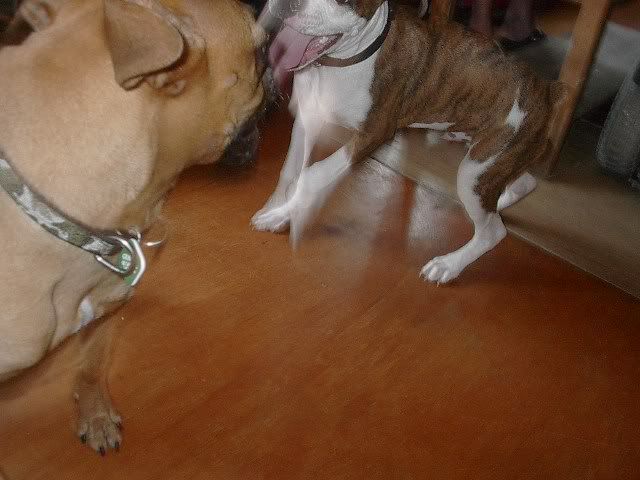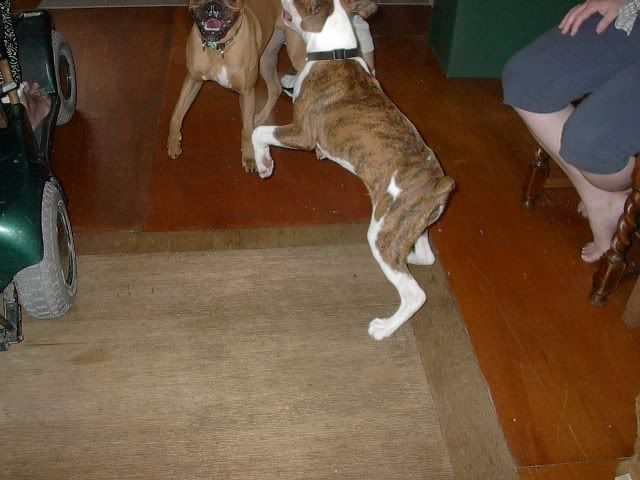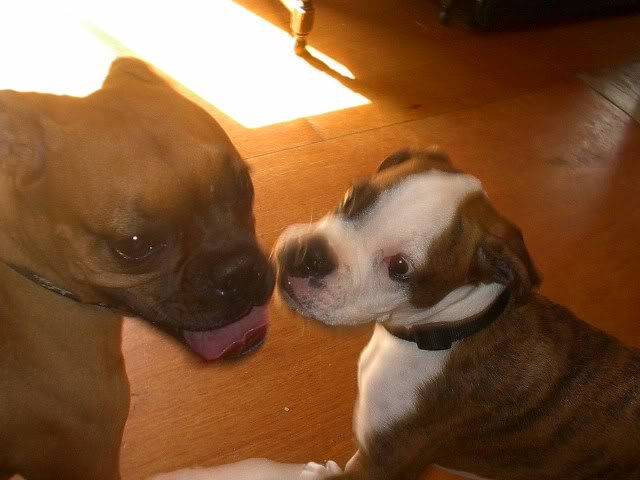 relaxing after excessive play