Discussion Starter
·
#1
·
Saw the puppies again today!!!! They will be 2 weeks old tomorrow and look how BIG they are :shock: ! Eyes open AND walking!!!!!
This is the runt and they were going to name her Nikki but they changed it to Bella.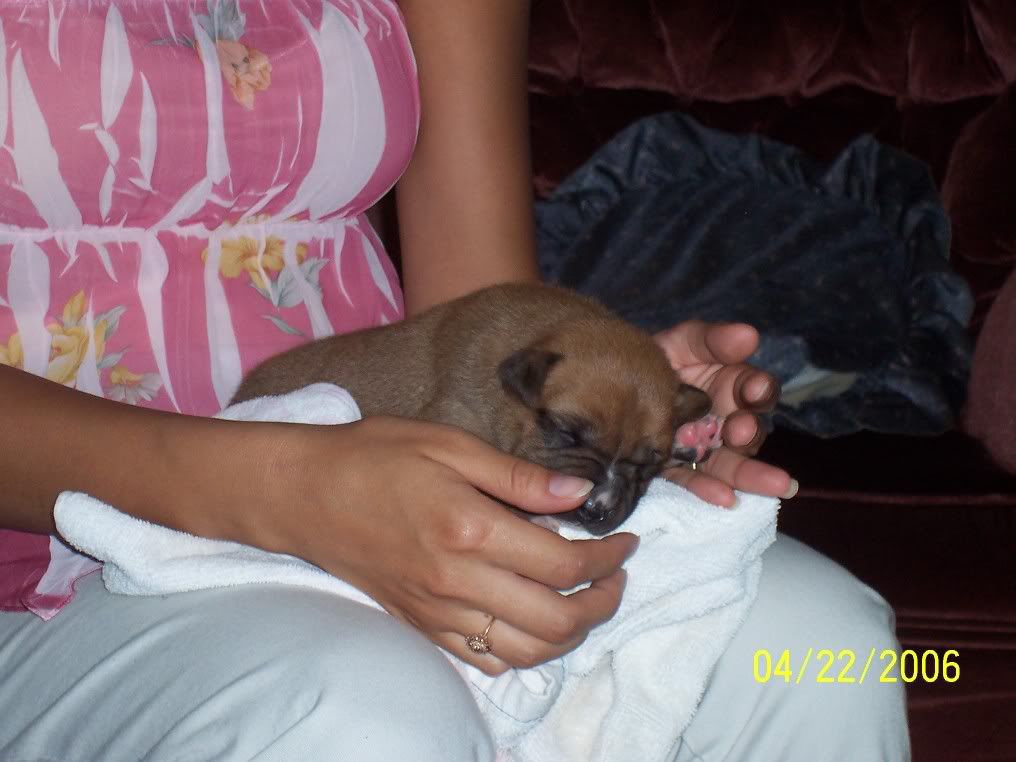 Tanner sleeping with a full belly as usual.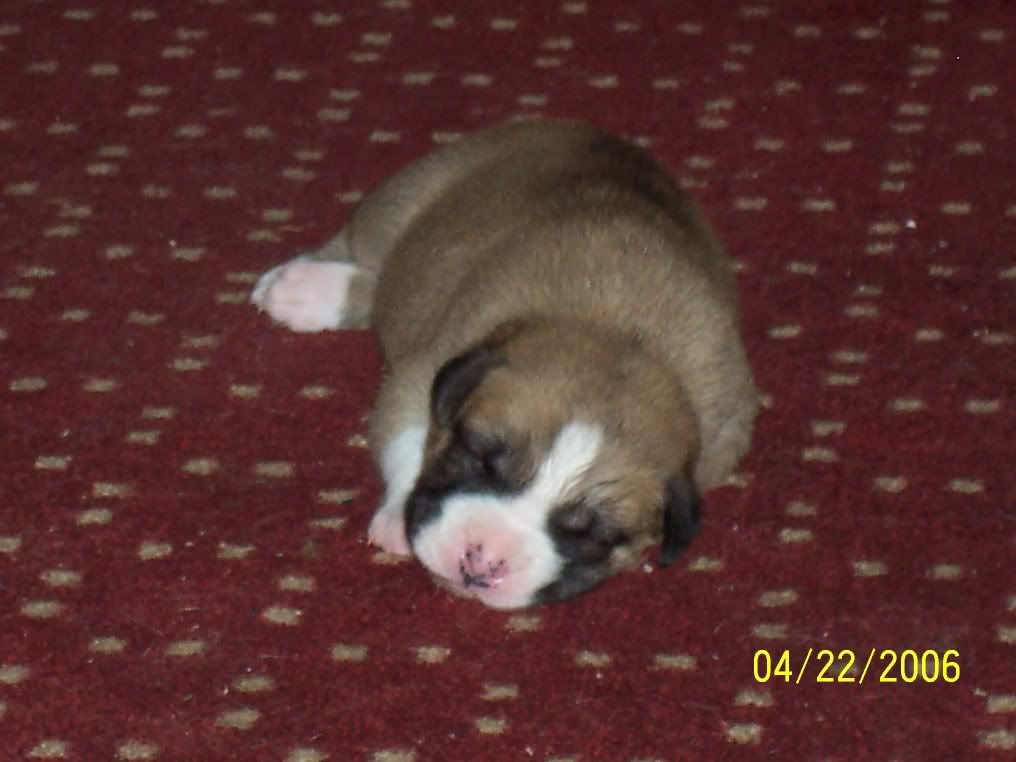 Tanner walking!!!!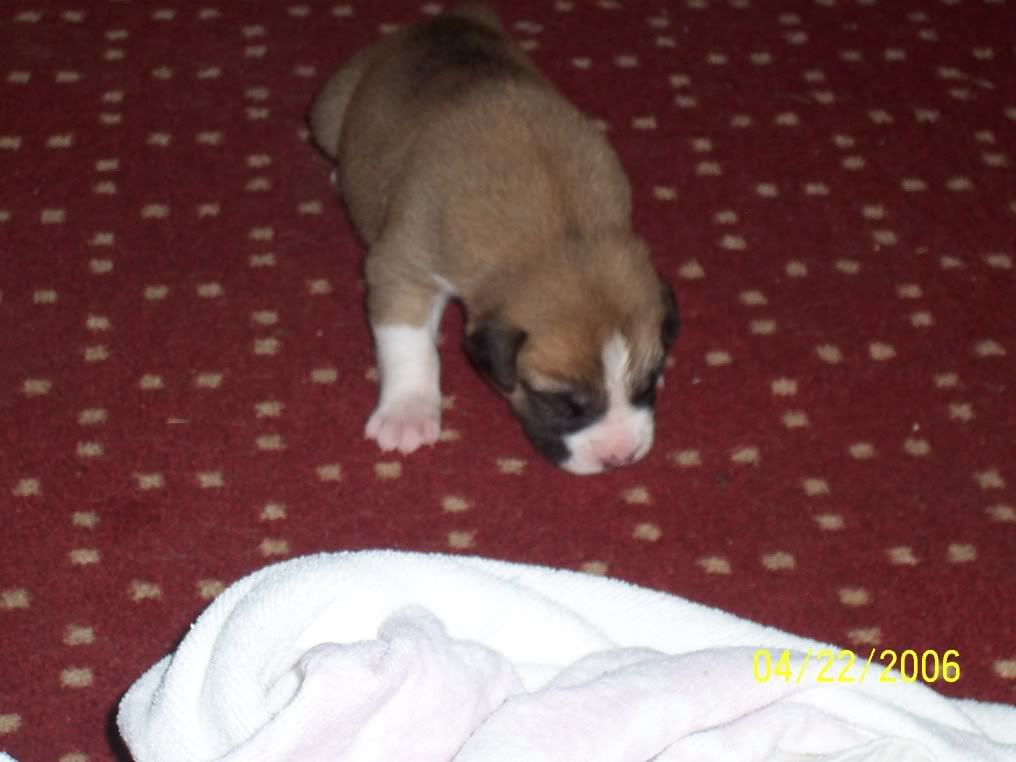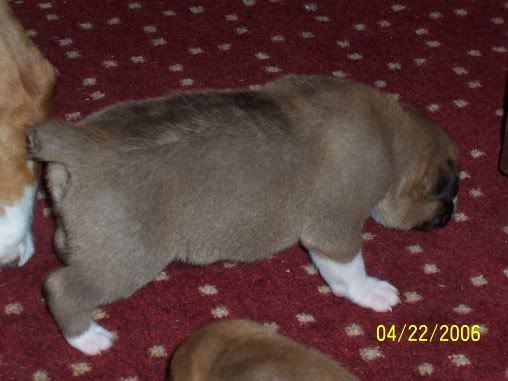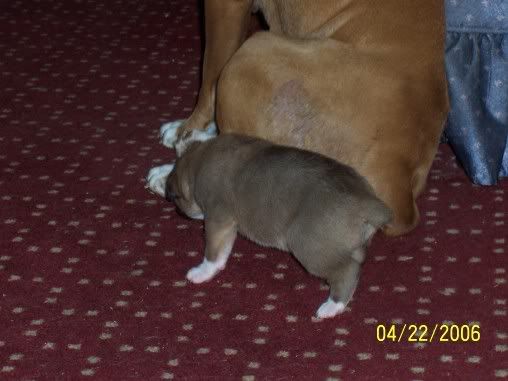 Tanner saying I SEE YOU!!!!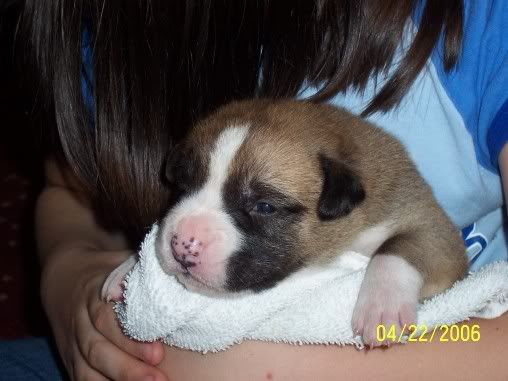 I love that last one! I have a video of him walking that I will post later. The only thing is her house just doesn't have alot of light in it and my digital camera just does not do go on video in her house so it is kind of dark. But you can still see him walking. Its pretty darn cute! Tanner is so freaking big!!!!! He just keeps getting fatter and fatter!