Discussion Starter
·
#1
·
Dennis and I always let the dogs out one last time before we go to bed. It was wet out, but not raining. Haus decided he'd had enough, and was ready to come in. So he proceeds to do a full body slam against the back door. I get up, walk into the kitchen and tell him to knock it off. He proceeds to do it again, only this time, we hear a large crashing sound. Dennis and I walk into the kitchen to see what had happened, and Haus and Justice are standing there looking at us through the bottom of the door!! They had managed to knock it out! It can be easily repaired. I guess we're going to have to work harder on correcting Haus' jumping on the door behavior.
Here's a pic of our door: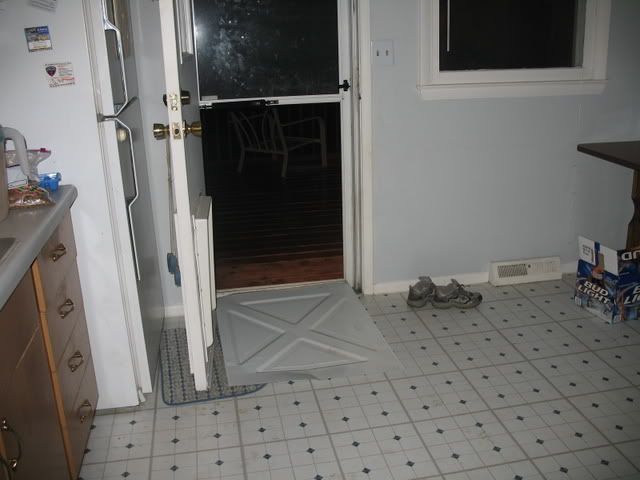 PS Ignore the dirty floor. It hasn't been mopped this week due to the rain.