Discussion Starter
·
#1
·
Was such a beautiful day to train yesterday. Hands down had to be the nicest day of the year!
I switched over to Photobucket since there are too many problems with Shutterfly working on this forum so I am not too familiar with it. I tried resizing my images within Photobucket but the pictures stayed the same size. :confused2: so I apologize for the super big pics. If anyone has advice to offer I am all ears!
Smooch in a down. If you look closely you can see a kitty on top of the white bucket. She really wanted a picec of that cat! =P~
She didn't seem to be too distracted by the goat though, wish I could say the same for Rosco. Thank god for long lines! :shock: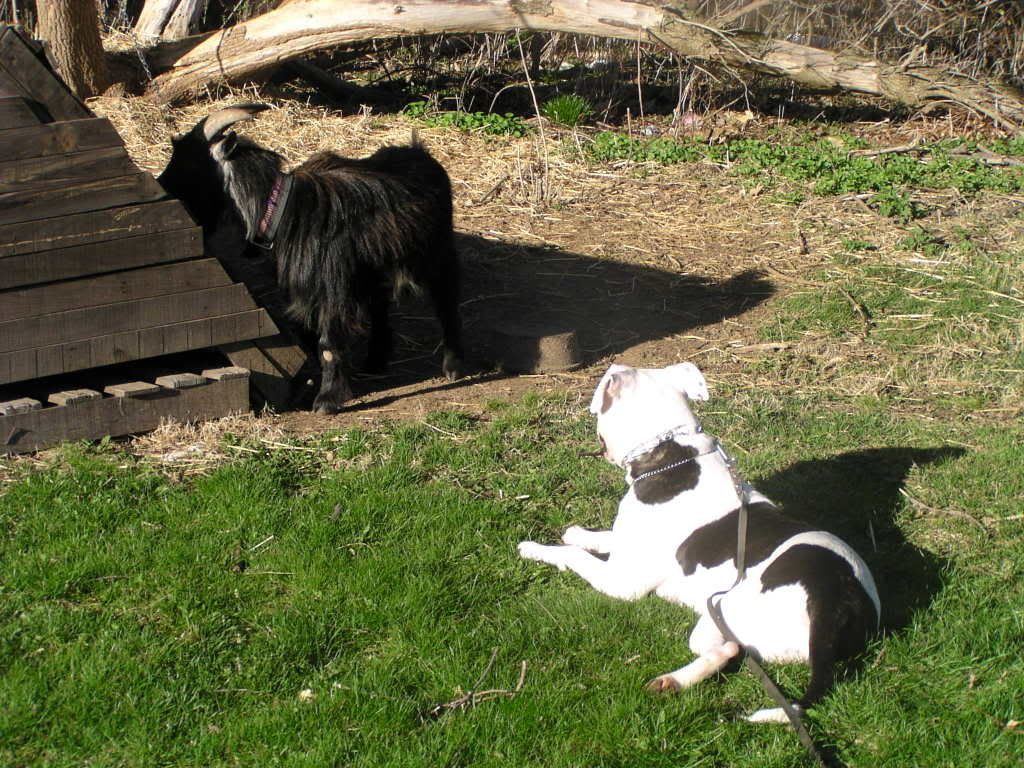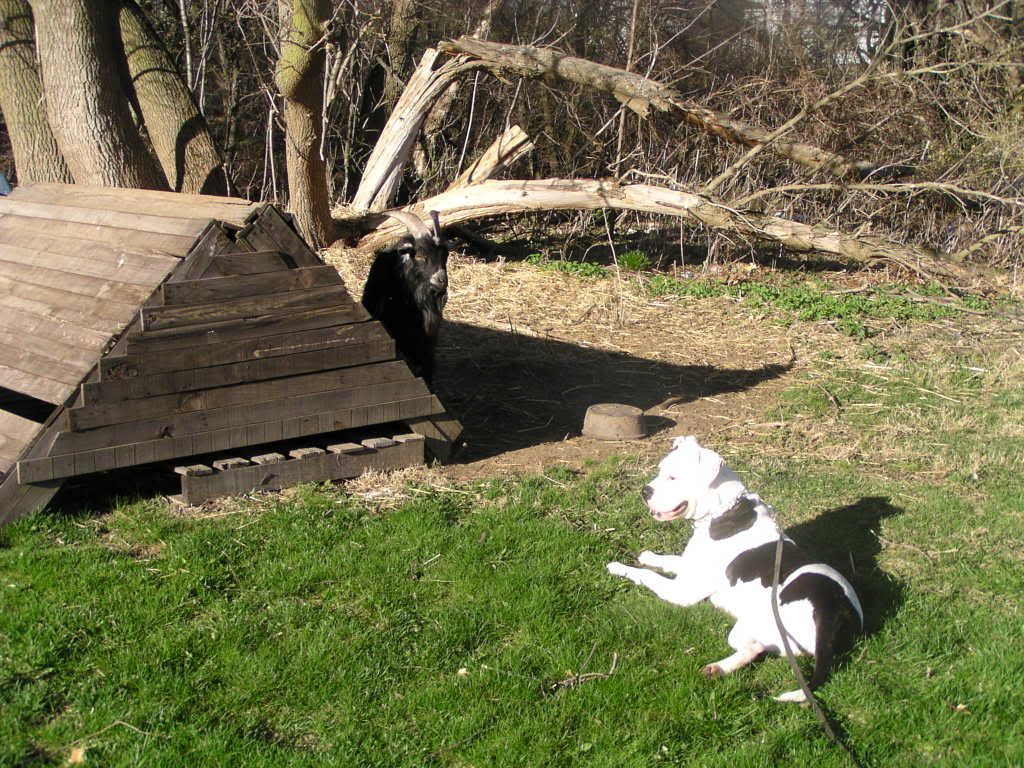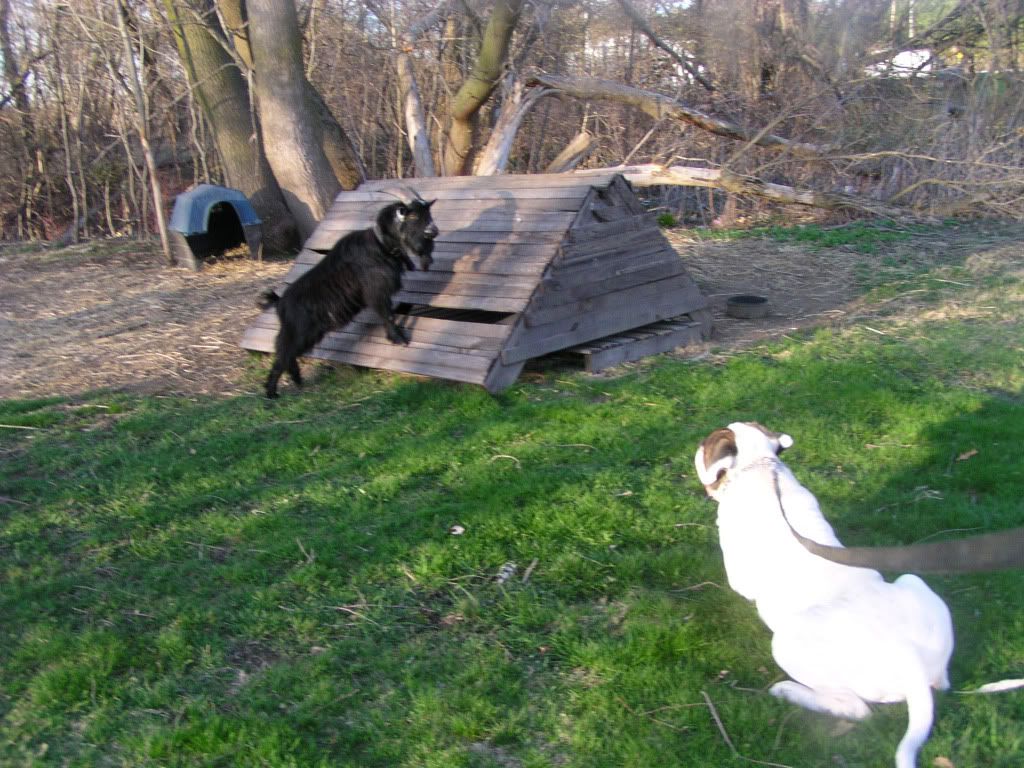 Now for protection. Unfortunately I didnt get any of Rosco because it was getting too dark by the time it was his turn. But I did get some of Smooch. She hasn't been worked in protection much in the last 4 months really, so considering that she didnt do too bad. She seems to be biting better on those hard, trial sleeves now. We'll see how things go, would like to see some more intensity in her work but she is still young so I must give her a chance. Keep your fingers crossed for me that she has what it takes!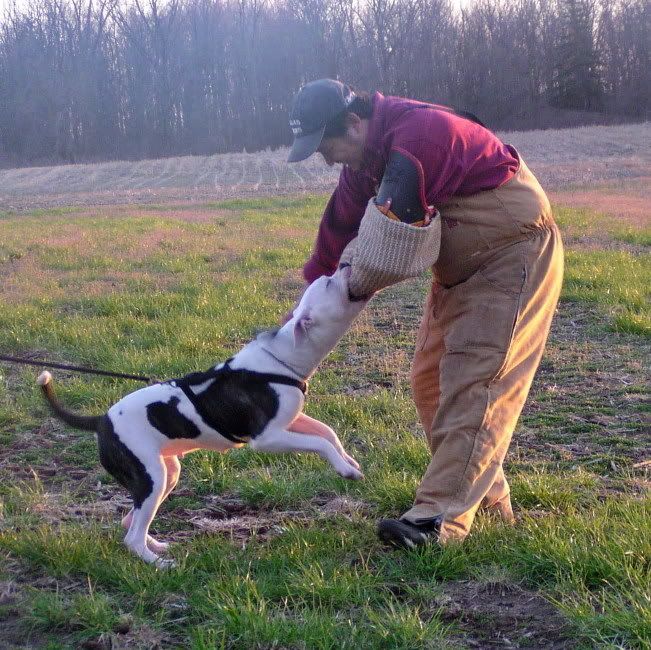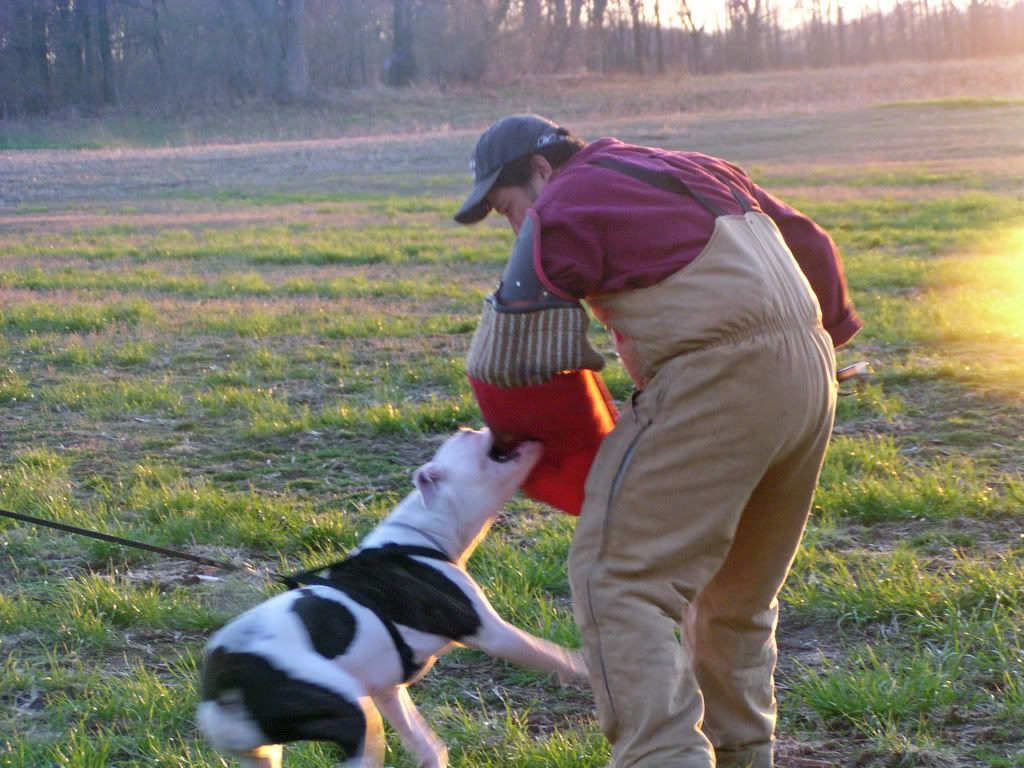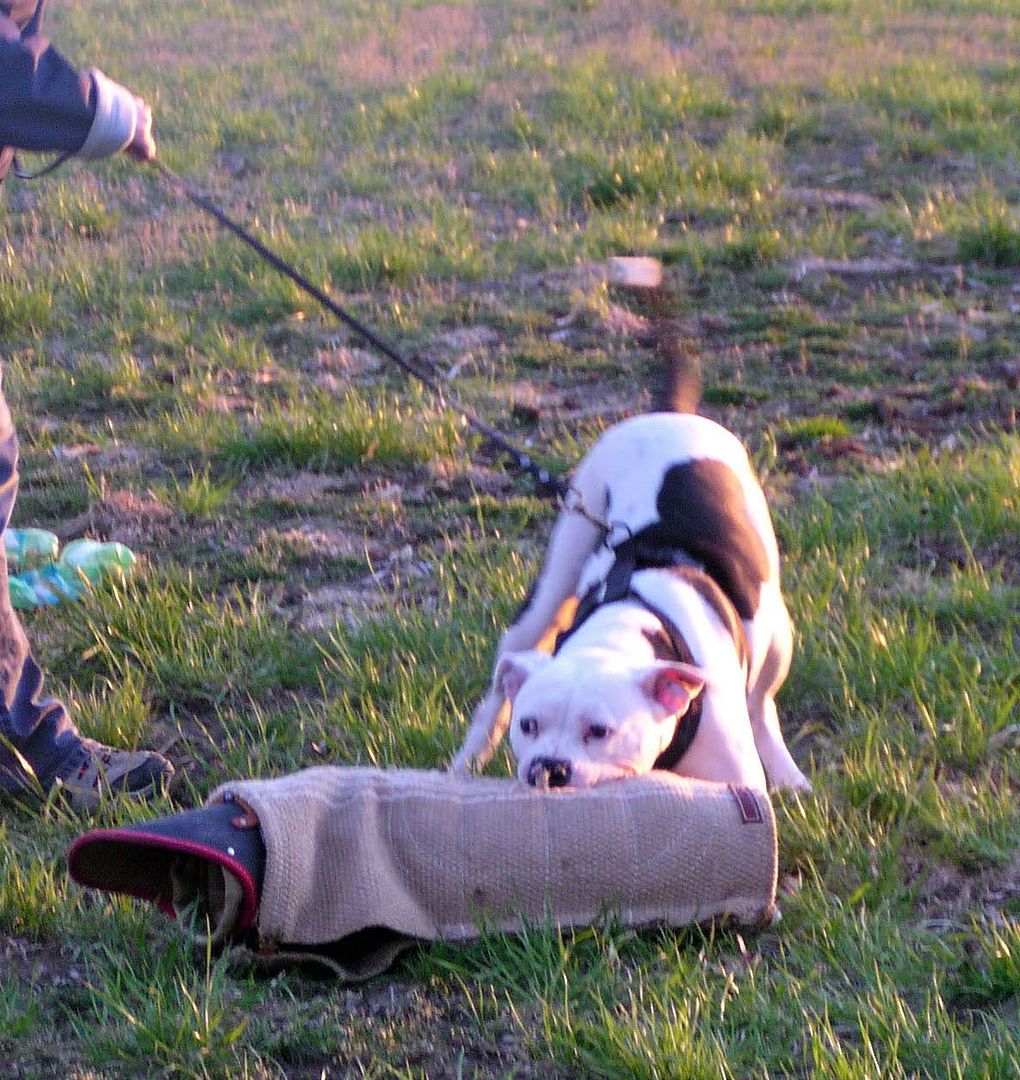 Thanks for looking everyone!
http://fraboontario.tripod.com/