Discussion Starter
·
#1
·
Alright, well I read all the feedback that Attitude and Tia gave and figured out the rankings. This is just for FUN! So if I made a mistake, don't yell at me lol, I'm far from an expert.
I also added these little ribbons that the winners can post in there signature if they'd like.
TOP 3 Rankings for American Bulldogs:
1. Ellie
2. Kate
3. Jazmine
TOP 3 Rankings for American Pit Bull Terriers (surprisingly we only got one APBT entry):
1. Bella!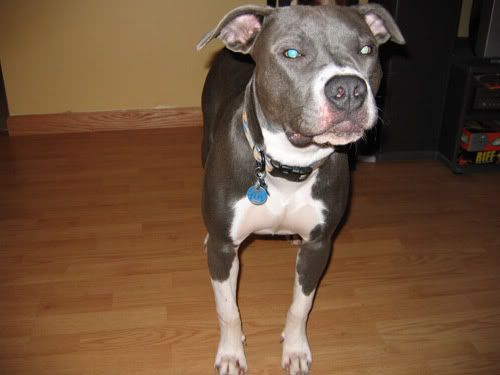 TOP 3 Rankings for Olde English Bulldoge:
1. Cali
2. Deuce
[/img]