Discussion Starter
·
#1
·
Well we went and saw Tanners mommy Lucky and his runt sister Bella last weekend and of course I took pictures. I didn't take Tanner with us but I did bring my camera. Bella use to look the most like a boxer but not anymore. Bella and Roxy have both gotten long muzzles. Tanners is very wide and boxy. So he is now the one to look most like a boxer out of the 3 pups. Also Bella use to have boxer fur but it is now starting to be just like Roxy and Tanners fur. I can tell how people can take mixed pups to a parking lot when they are small and convince people that they are full blooded and then later when the pups get bigger, it is obvious that they are NOT full blooded. So here goes pics of Tanners mom Lucky and then his sister Bella.
Okay Bella is the one on the far right. Tanner is in the front and then the one next to Bella is Roxy.
Now here are the new pics of Bella and their mommy Lucky.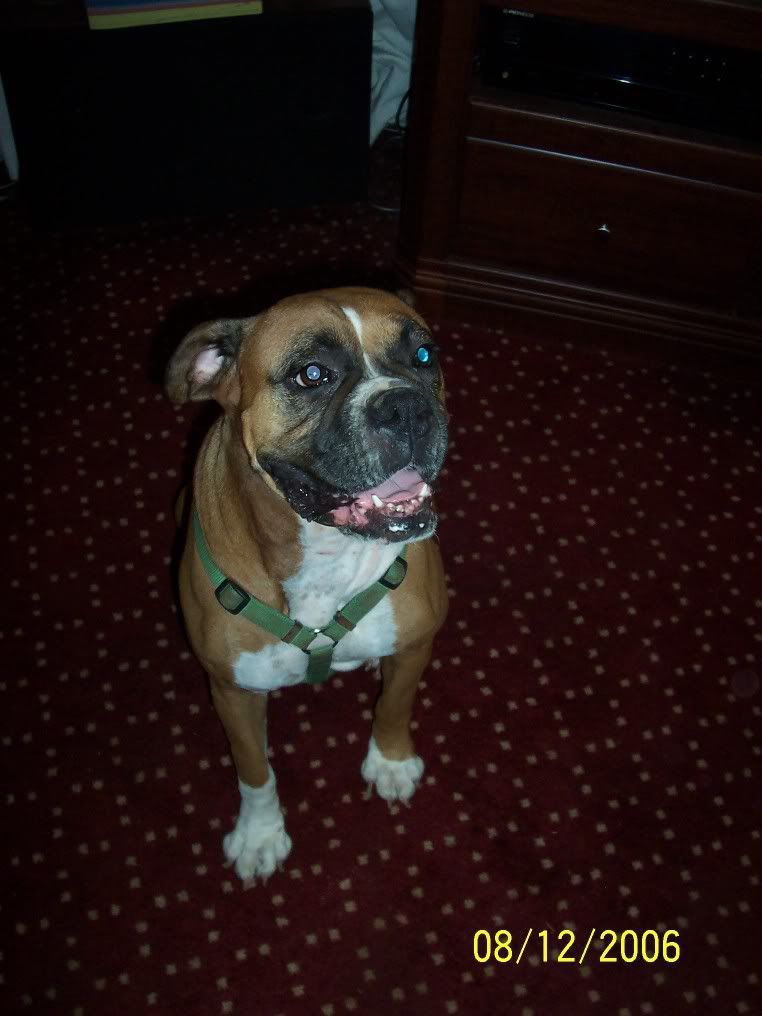 If you look, you can tell how much better Lucky looks now since she has a good home that actually feeds her and takes care of her now. You really can't even see her ribs anymore. She is such a pretty lady.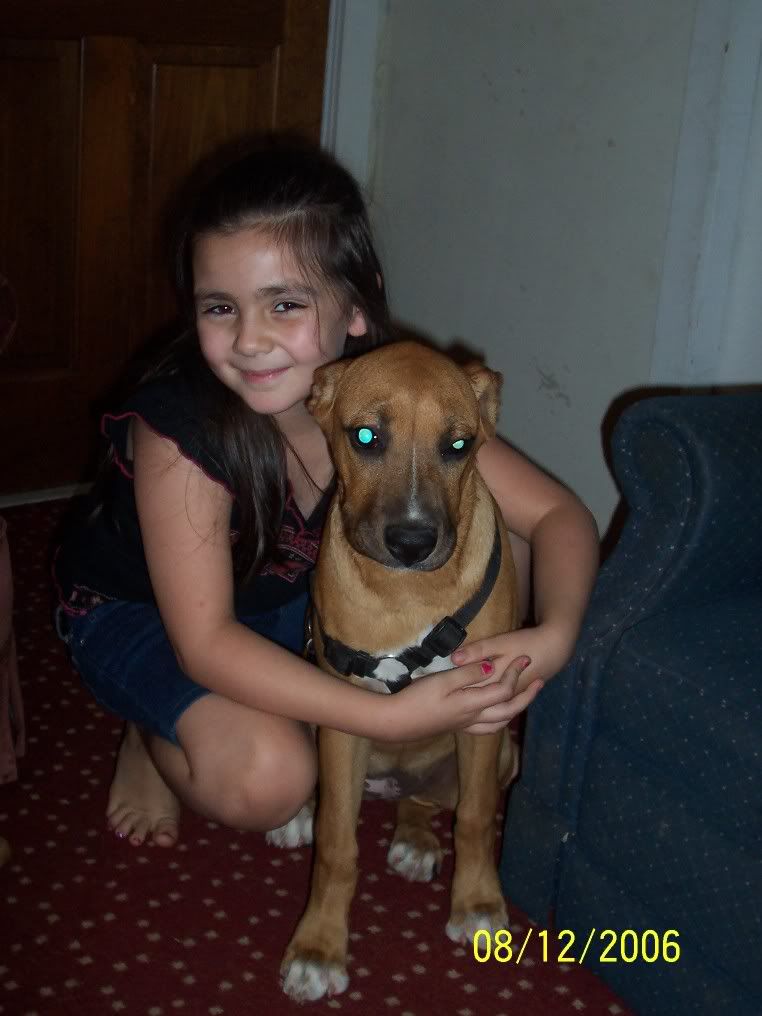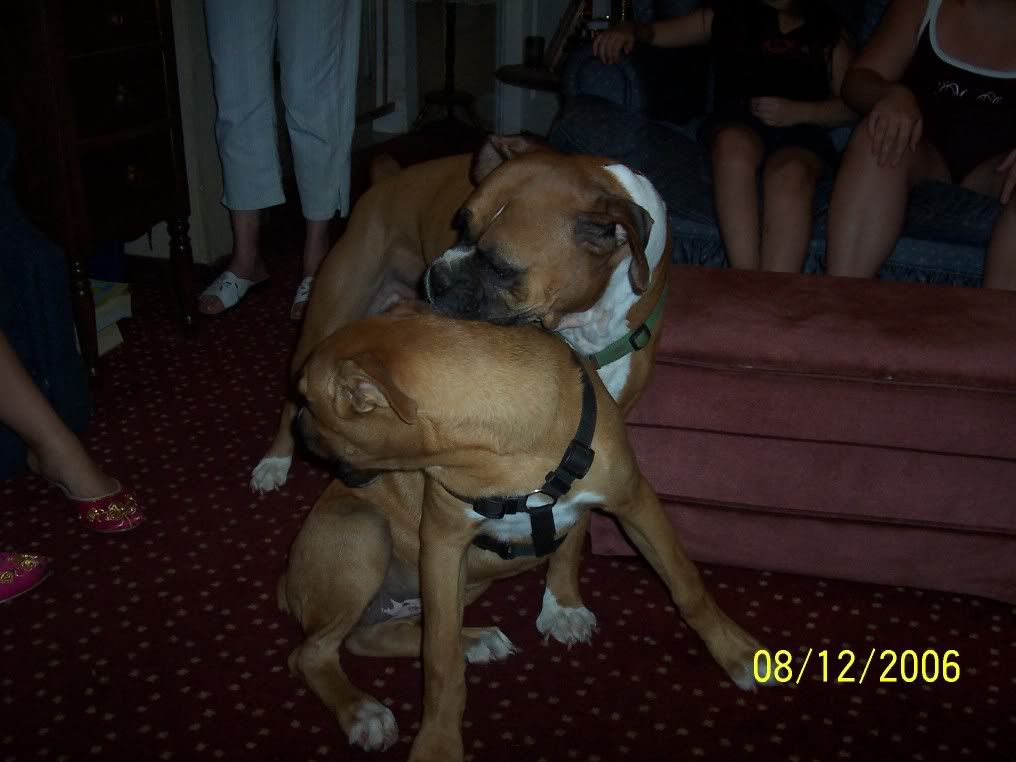 The pups are all going to be taller then their mom Lucky.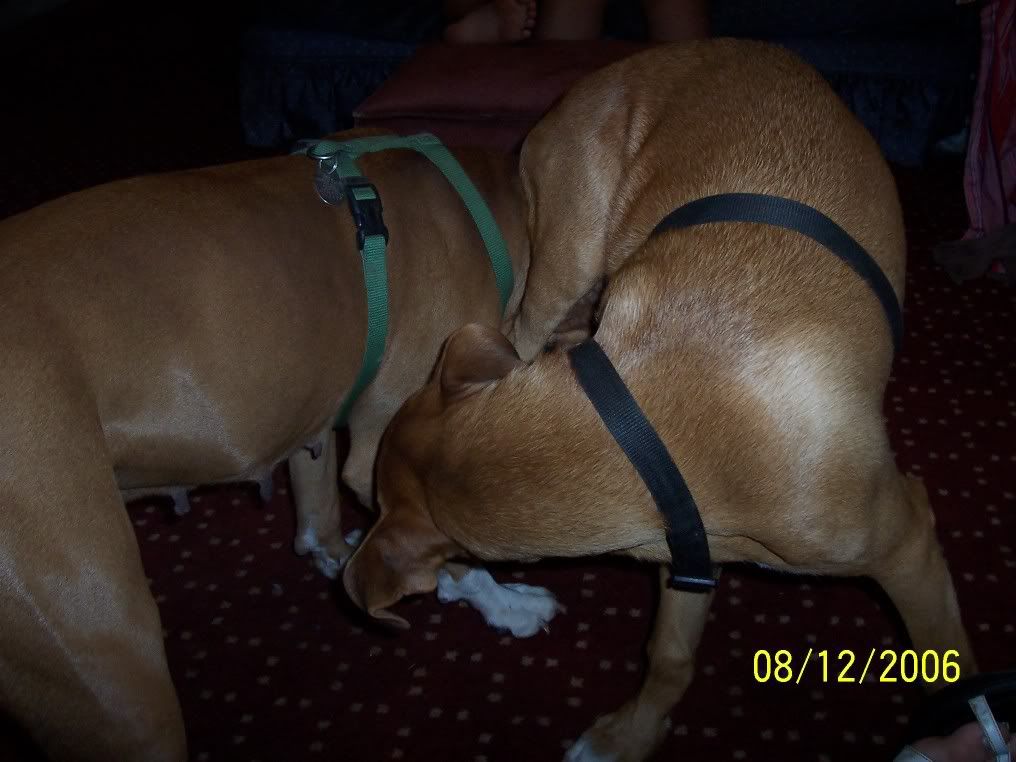 I love this pic of Lucky.
Sorry told you there were alot of them. I think they either look lab mix or german shepard mix. But I have seen both mixes and can see them both in all dogs. So maybe they are boxer, german shepard, lab mix. LOL What do you guys think? Here are some new ones of Tanner I took tonight. Sorry about the yard, we have no rain so we hardly have any green grass.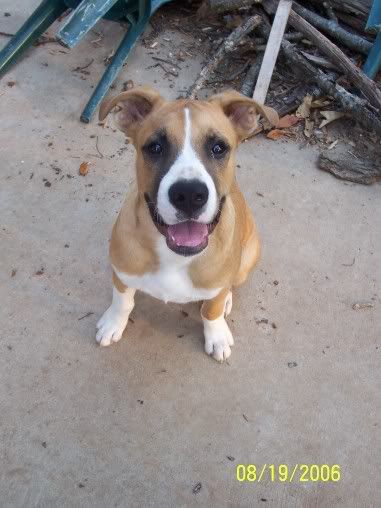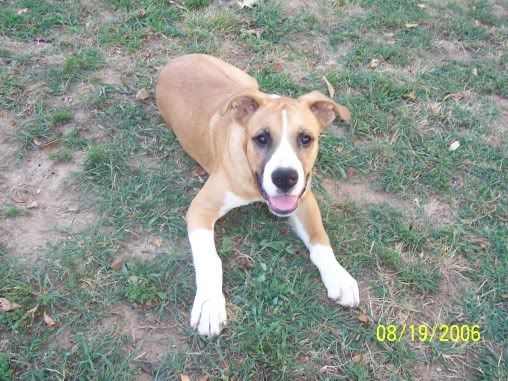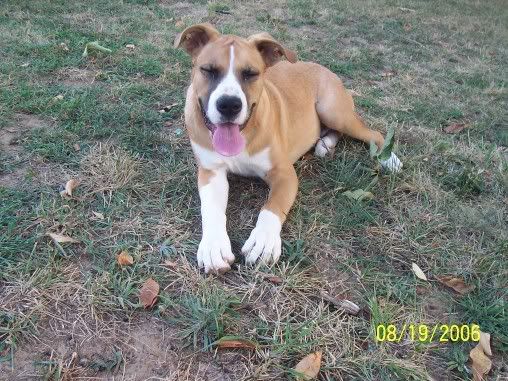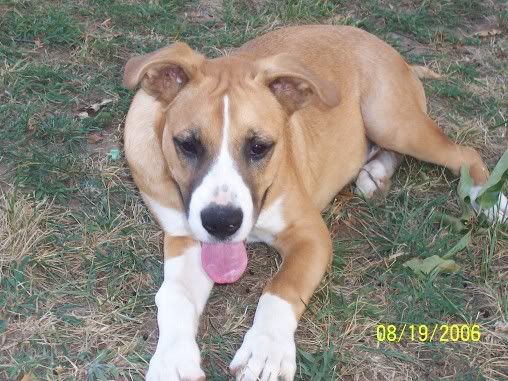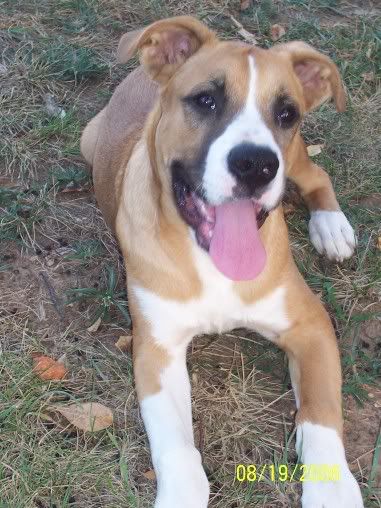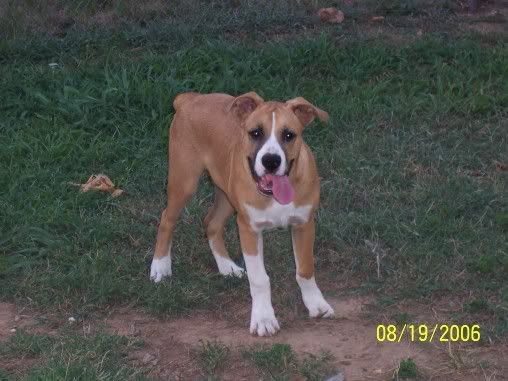 He was 4 months old on the 9th of this month. Here is a video of him too.
Just click on the pic and it will take you to the video.