Discussion Starter
·
#1
·
My husband and I got our first foster dog today. He's a total delight so far! He's a year old (Remy is his name), and I'm told he's a pit bull, but I think he looks like a pit bull/black lab mix. I don't think his previous owners took very good care of him. He is skinnier than I think he should be, his nails are so long that it looks like it's painful for him, he smells like urine, and he had terrible dandruff when he got here. I gave him a bath, but he still stinks, so I'm going to take him to Petco to have him groomed. He's getting along beautifully with Bella. He was a little shy at first, but now he's warming up to her. He's definitely submissive - Bella runs this show and loves having a boyfriend she can boss around! He's just such a sweet dog. I'm sure it won't be hard to find him a home!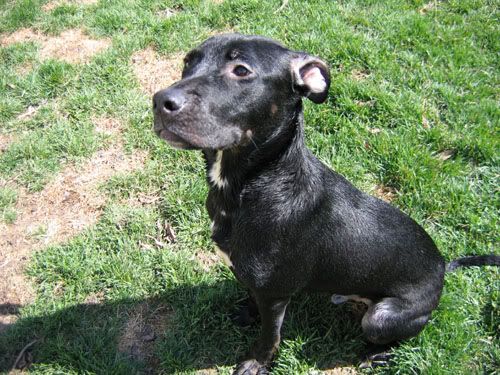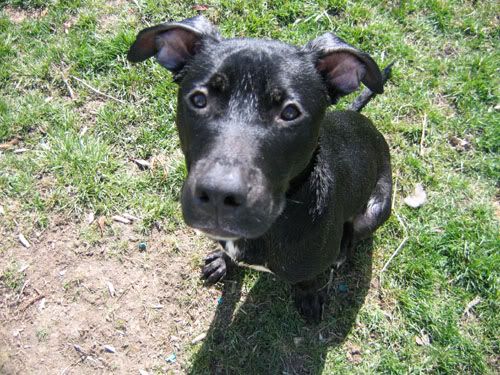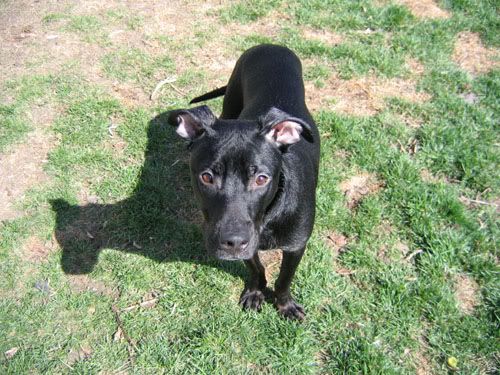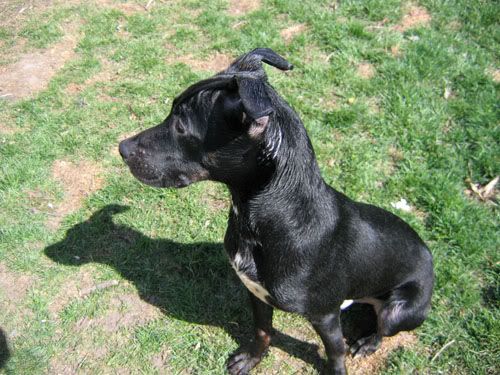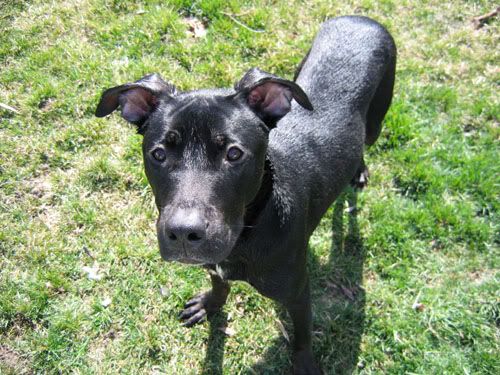 Bella being the boss: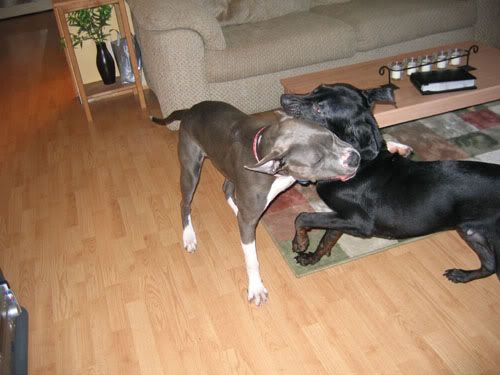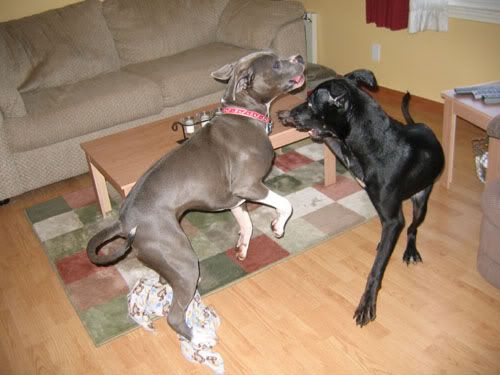 Aren't they adorable??
Bella teases him with her toy...such a brat!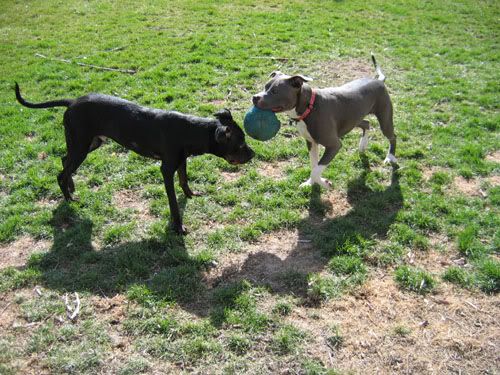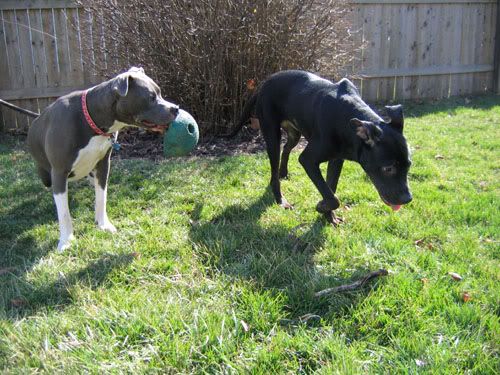 "You can't catch me!"