Discussion Starter
·
#1
·
We went to a little park behind my parent's house yesterday morning. It was great because the weather was really nice and the dogs could just run at full speed. I'm really happy too because Chico is showing no signs of limping today. I was really nervous to let him play but I think he is doing pretty good today. I'm still taking him in, I'm just releived to see that it may not be as bad as I thought.
We had the park all to ourselves in the begining...It was great.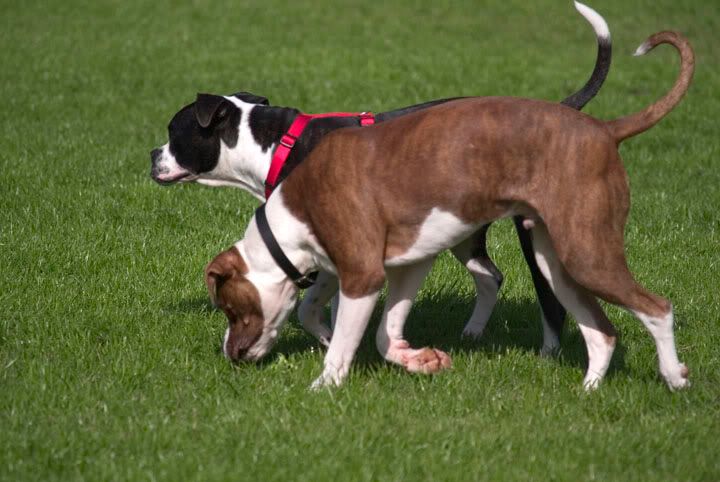 Heidi's getting really fast!
Chico's not so fast...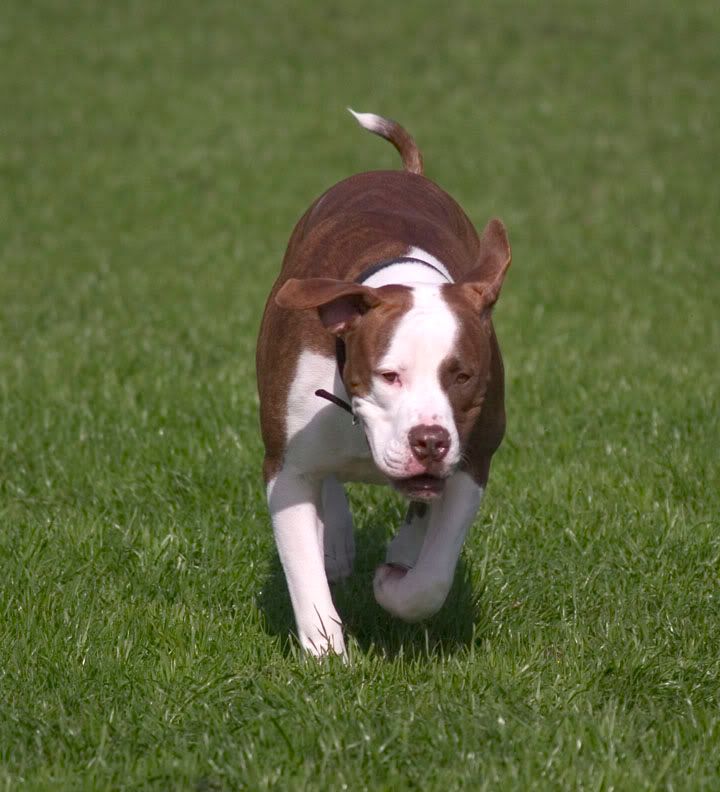 Heidi spotted a newcommer (mom gets nervous)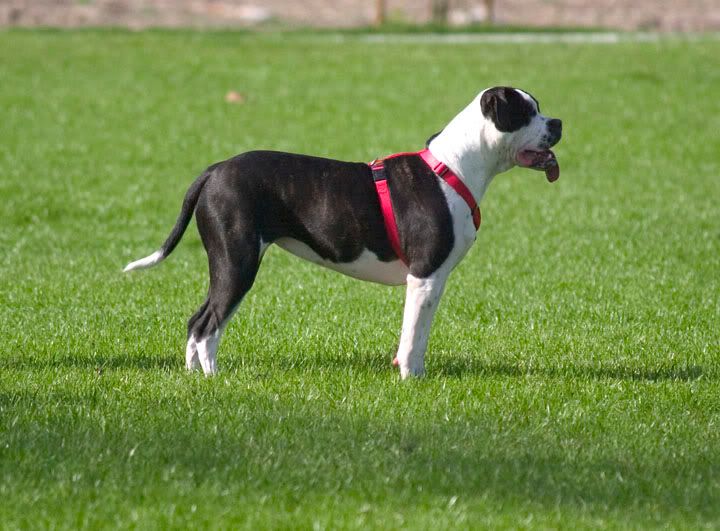 After some serious sniffing and not so serious panting, the games were in full swing. ( mom could breathe again)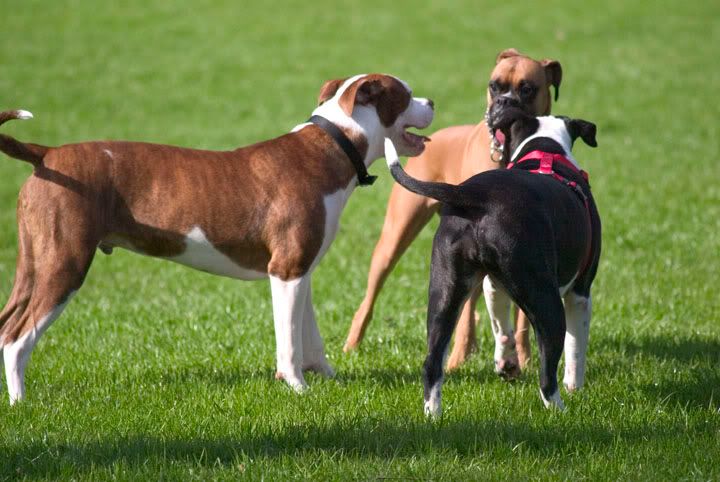 Now Chico's running fast...trying to show off for the new chick.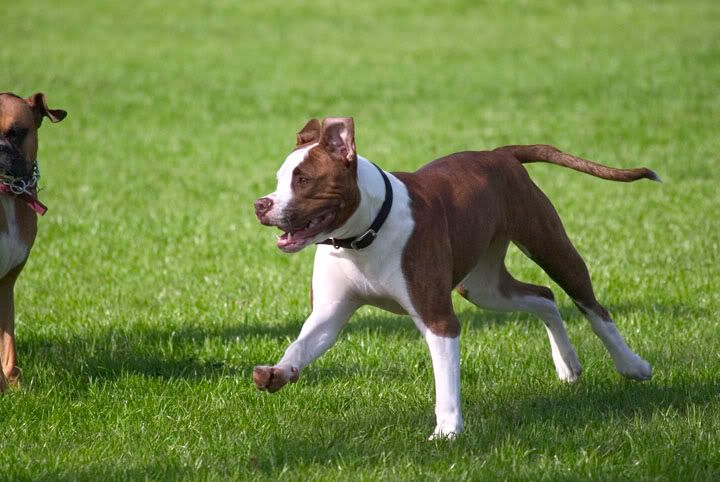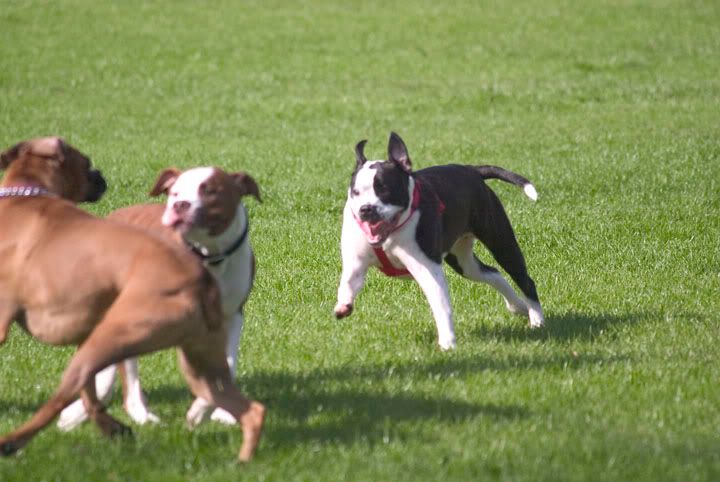 Mr. smooth thought he'd impress the new chick by jumping over her and instead plowed right into her slamming her to the ground...not so impressive...oops.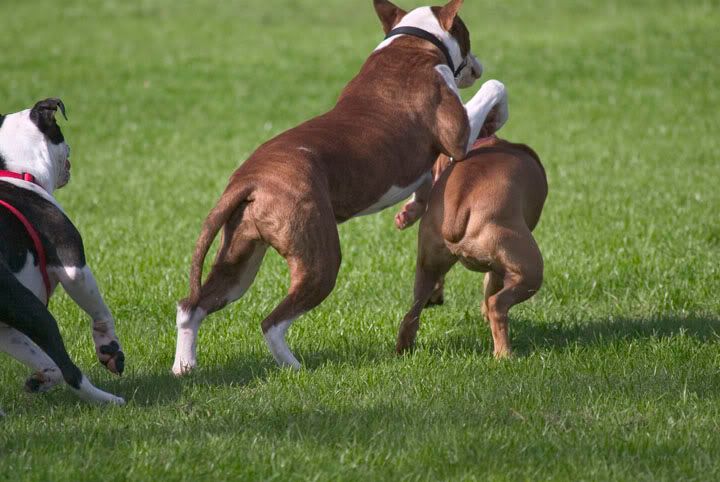 Then one more showed up. A little baby boxer...so cute! Heidi had to hunch down to get a closer look at that adorable face.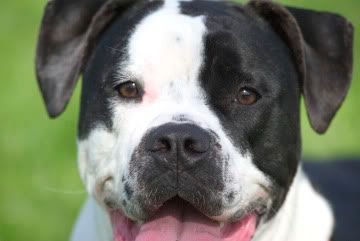 What a dork!