Discussion Starter
·
#1
·
Okay not me exactly. And no we are not BYB's. My mother in law adopted a full blooded Boxer that was my brother in law's sisters dog. They moved out of state and were not able to take Lucky with them. They had no clue however, that she was pregnant. So my mother in law has had her for around 3 weeks and this morning she gave birth to puppies! We have no clue what they are mixed with but they sure look like Boxers. There were 5 born total. The first one happened while they were sleeping and half of the body was gone.
:shock: We guess she ate half of it?. And then 3 more were born 2 females (one the runt) and one male. Then 1 more was born later breech and stillborn. They tried warm towels and everything to get her breathing but nothing worked. So she has 3 alive. And my sister in law has one boxer and he is a male so she is going to take the big girl and we are going to take the male. Of course when they are old enough. We have also found a picture on petfinder.com of a dog that looks like Faith dead out!!!! Here is the link for it. She is a Boxer/Whippet mix. If she isn't, these two sure look alike. It's nice to finally find a dog that looks like her. I have looked forever. Of course I'm sure we will still have to abide by the BSL because they will say she is a pb mix. But I don't care. I have fallen for the bully breeds also after being on here. I want my next dog down the road, to be an american bulldog! They are so stinking cute! Okay here is the petfinder link for Faith's long lost twin and then I will post pic's of our boxer babies.
http://search.petfinder.com/petnote/displaypet.cgi?&petid=6037871
Proud mamma Lucky sorry it is so blurry but my camera battery was going dead.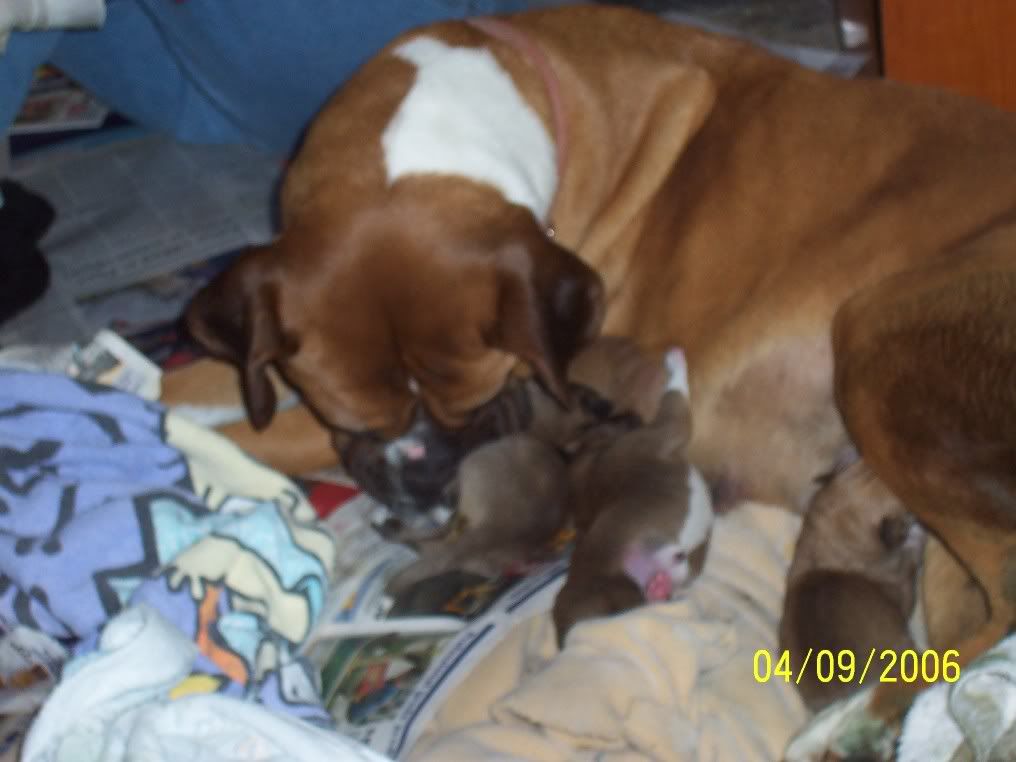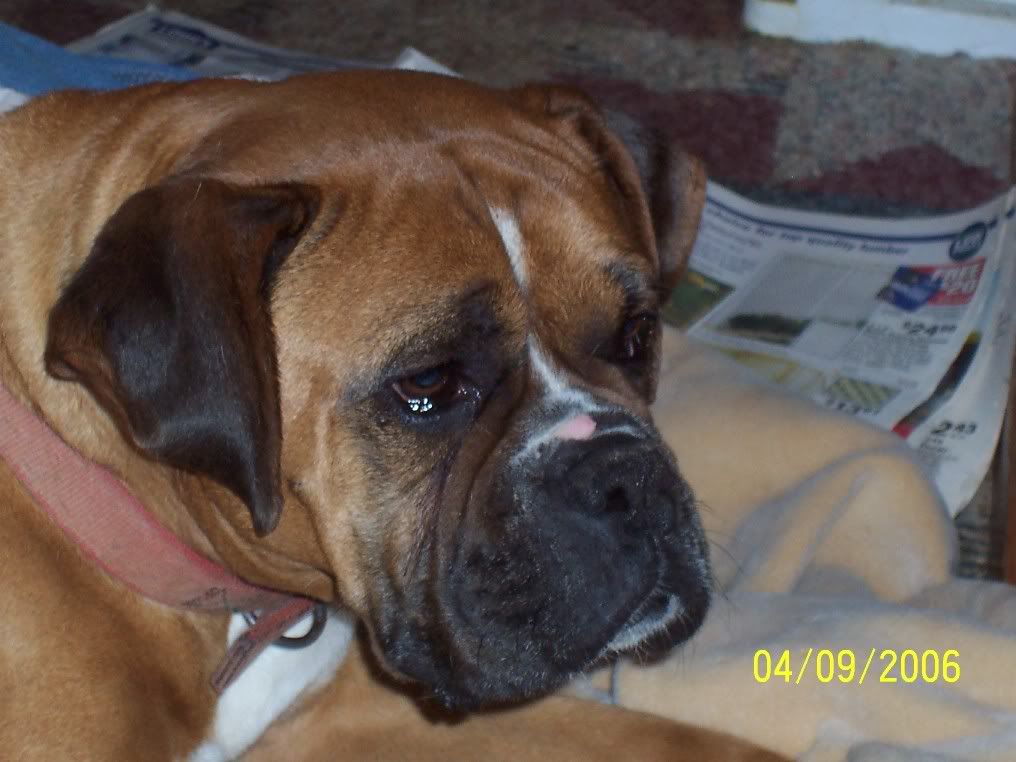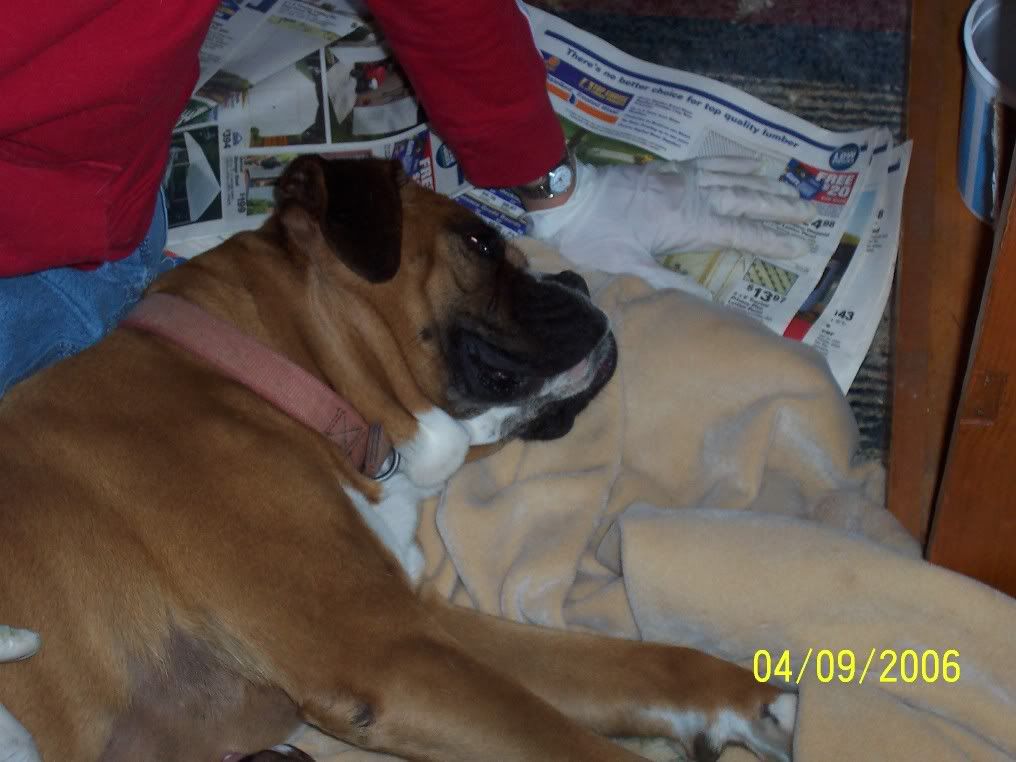 Our puppy is in this photo and he is the top one by her front legs. He is the biggest and loves to eat.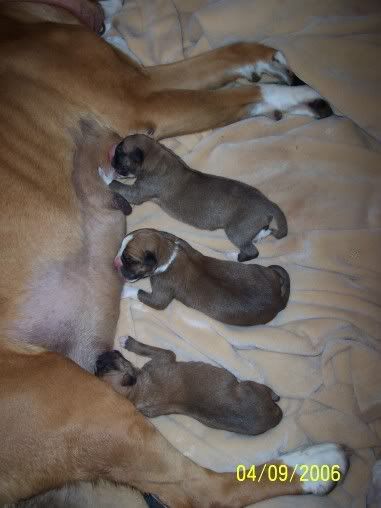 This one is of our puppy and the one my sister in law is taking. Her's is the one with the white around her neck. Mine is the darker one.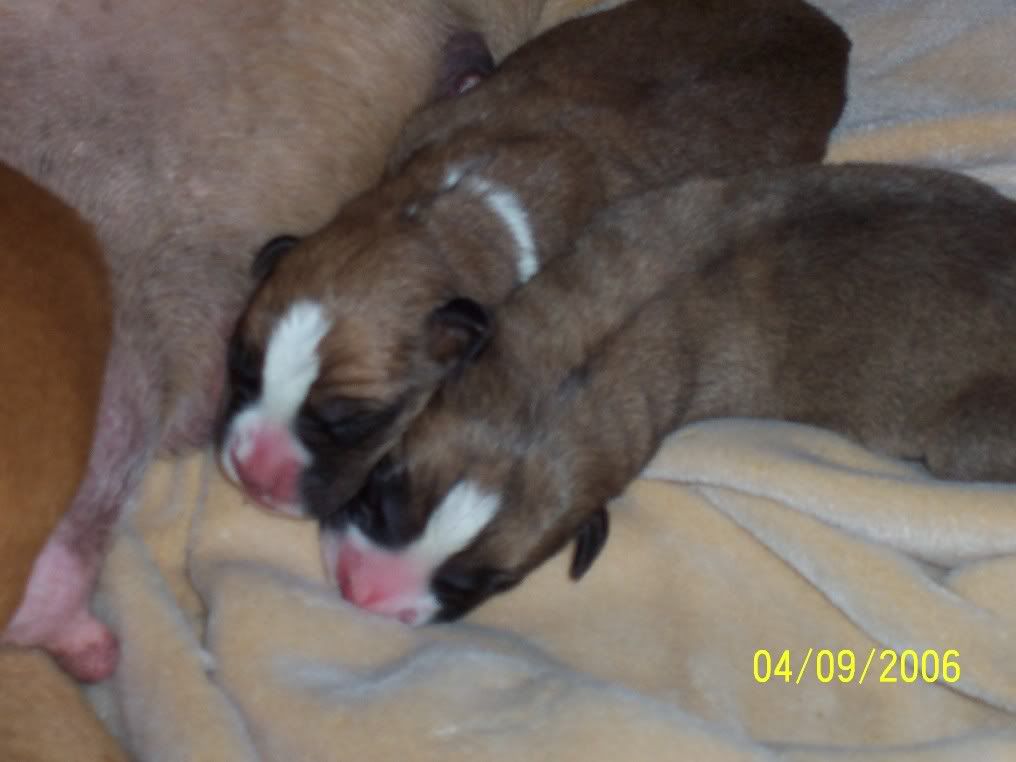 Our baby boy and the runt female. She is so little compared to our big boy. The runt is by the back legs.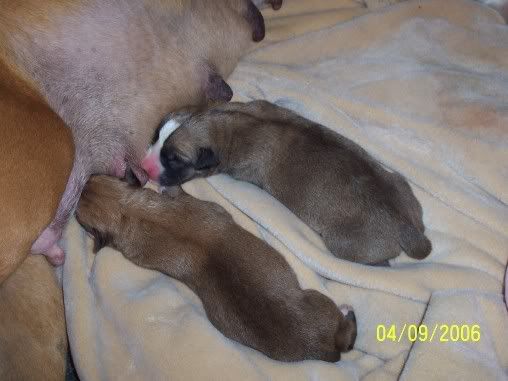 A close up of our baby boy.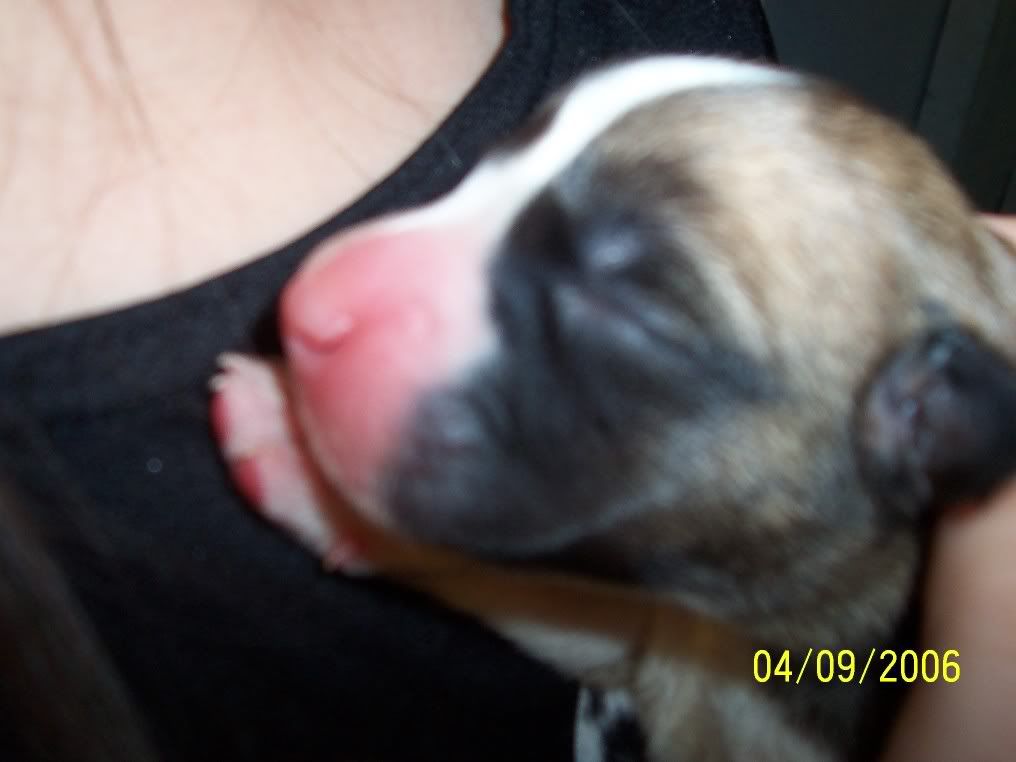 A belly picture.
Close up.
Me and my new baby. This is my mother in laws house.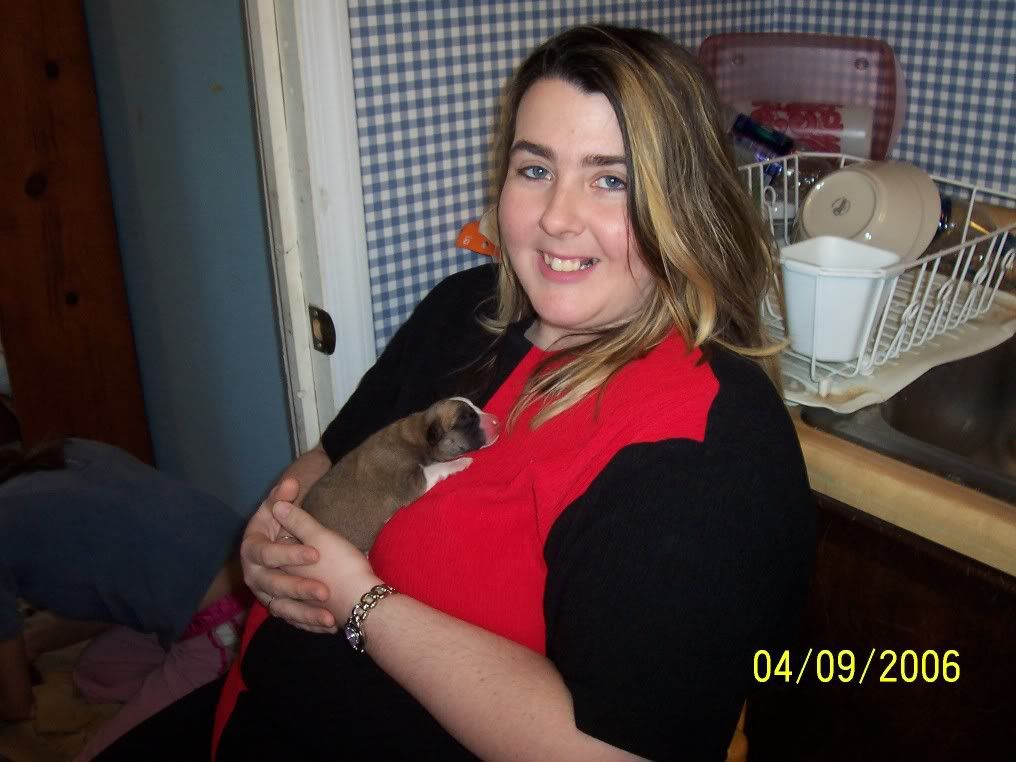 All cuddled up!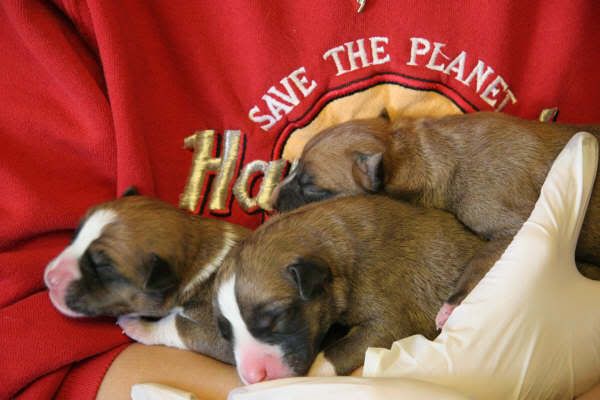 Sorry I warned you lots of pictures! I love them. We will get the dew claws removed this week I guess. And they are wanting to crop the tails. First of all do you have to remove the dew claws? And how about the tail cropping? Molly's tail is cropped but she was that way when we got her. I think it is cruel. Is it????? And how about the dew claws???? I know nothing about these things. His mom will pay for all of it and have my husband do odds and ends around her house to pay off the debt since we are saving for surgery. Thanks for looking!
Plus I need a boy name. I love Dozer but I didn't know if I should use that or not?
Melissa