Discussion Starter
·
#1
·
Okay, so yesterday was generally crappy for the doggies. Cold rain all day, and they got very little time to go out and potty after work, as I had to turn around and leave in 10 minutes. Poor doggies. So, Ringo decided to entertain himself inside his crate, I suppose. When I get home from physical therapy, I find that not only has he destroyed his bed, he's actually INSIDE it! I laughed so hard - he just looked at me like, "What? What's funny?" I snapped a few with my phone before he got out of it. These pictures don't really do it justice - it truly was one of the funniest things I've ever seen.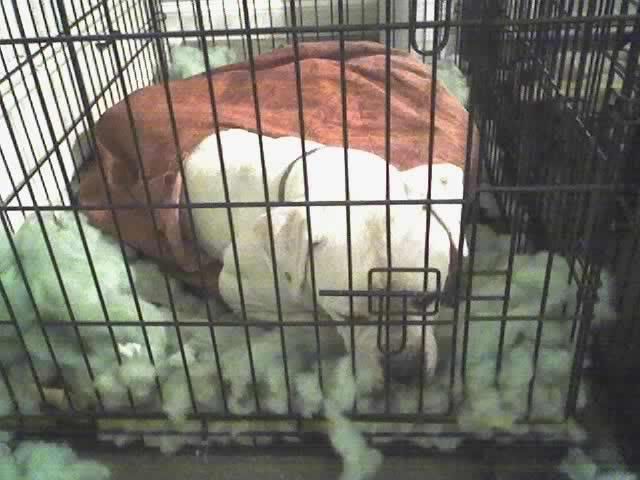 Please mom, get me out of here!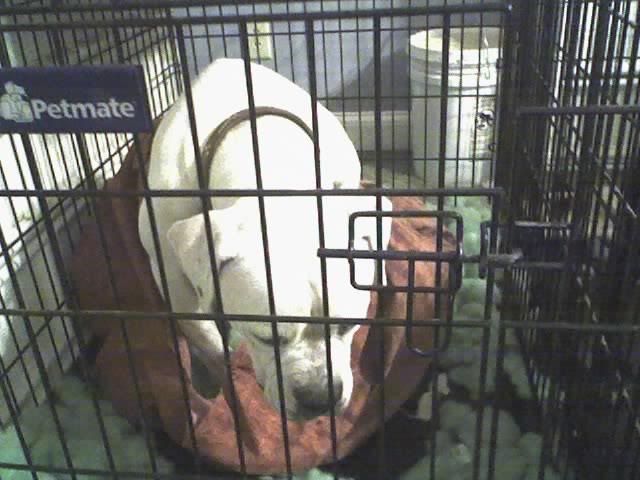 Ringo the friendly ghost.