Discussion Starter
·
#1
·
I had Shadow out on a walk and someone was telling me how "small" he is for a pitbull. I've never really paid much attention to the comment until now, he's always seemed to be the perfect size for his breed.
I guess so many people are getting caught up in the dogs who are well over 100lbs...I know I'm just over-reacting about it, but I'd like to see what other people thought.
Shadow is currently 1yr and 4 1/2 months old and weights in at 62lbs. He is built just like his mom and has the same build almost. His dad weighs around 80lbs and his mom was around 65-70lbs.
The other pups from the litter got alot of his dads features and are thicker and are weighing in around 70lbs now. I met Shadows "brother" and he is huge, his owner is training him in weight pulling and he seems to be doing well...but I don't really know alot about it so I'm not gonna say he's doing great or anything.
But what do you think? I'm happy with the way Shadow is and I wouldn't change him for the world, he's the perfect dog for me. He's not to big and he's not to small.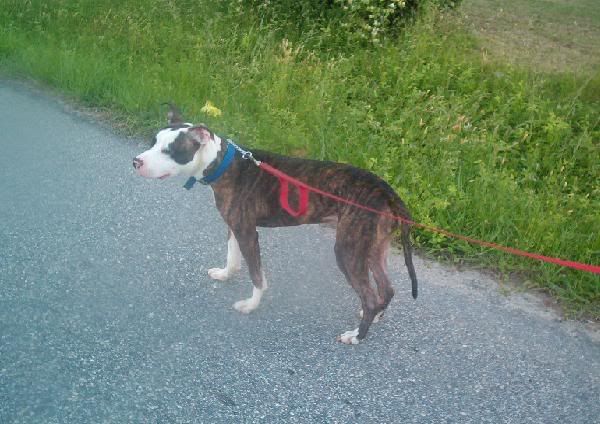 Pictures of Shadows mom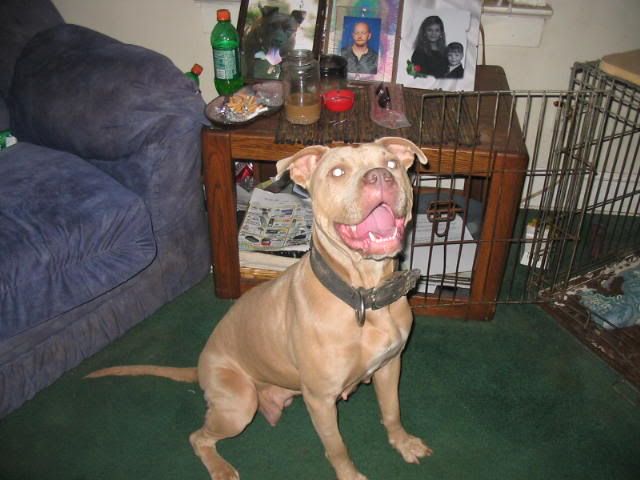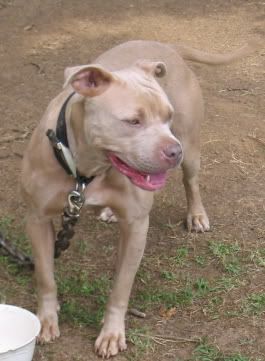 Shadows dad - sorry not the greatest photo