Discussion Starter
·
#1
·
The pit mama-to-be is safe. She's with me. The male she was brought in with (maybe the daddy) has been adopted out already!
He is a pure bred fawn boxer. If he's really daddy, these are going to be some really beautiful pups. Mom is stunning. I got a few shots with my camera phone. They don't do her justice, but I thought I would share anyway.
She looks like she may have another couple of weeks. The pups don't feel extremely crowded or active right now. I can feel them moving around in there, though.
Preggers belly:
Look at these ears!!! :lol: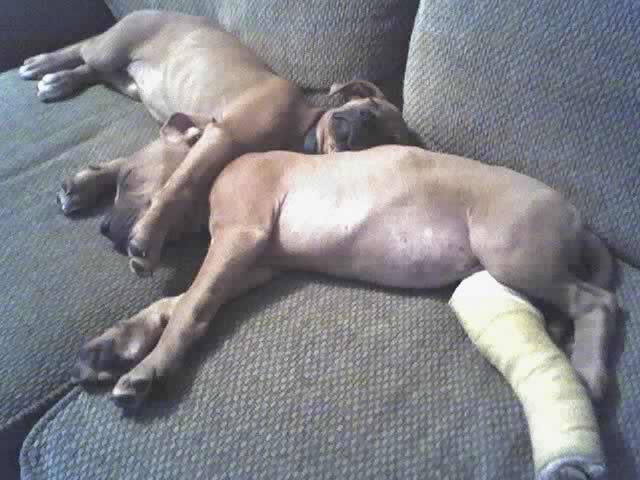 And tonight's money shot (if you ignore the eye-boogey, anyway):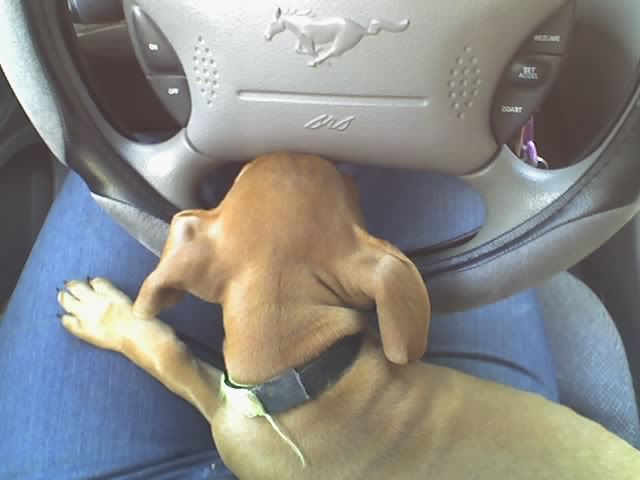 She's a happy, sweet girl! She was obviously someone's dog. She's well socialized, house broken, and feels perfectly comfortable on the sofa!!! She plays so nicely with the munchkin. She even let me cut her tonails! :shock: She needs a bath and obviously has never been crated, but she's a perfect little girl! :love5: I can't wait to get some shots with my real camera so you guys can see how pretty she really is.